Dolly Parton's  "Coat of Many Colors 2"  is in production in Atlanta and casting paid extras
Last year, NBC ran the TV special, "Coat of Many Colors,"  and plans to do a sequel this year. Based on Dolly Parton's experiences and music,   "Coat of Many Colors" was the first film in what was planned as a series based on Dolly Parton's childhood memories which ultimately influenced her music. This summer, the next movie in the series is filming.
Atlanta's CL Casting is now looking to cast lots of "folky" paid extras to work on the project. A new casting call for extras has been released and the production is looking for folks who can pull off a 50s look playing "townfolk," "church folk," "miner folk," and medics. All roles are for folks local to the Atlanta area only.
NBC's "Coat of Many Colors" was a ratings hit for the network. The holiday special drew almost 16 million viewers last holiday season and NBC is hoping to do the same come this years holidays.  "Coat of Many Colors 2" is bringing back the original cast  and will continue Dolly Parton's true story about growing up in Tennessee's Great Smoky Mountains.  Jennifer Nettles, Ricky Schroder, Gerald McRaney and Alyvia Alyn Lind will all be returning for the upcoming film. Also, Stephen Herek who directed the original "Coat of Many Colors" will be back for part 2.  Dolly is named as the show's executive producer once again and the TV special will premiere for the 2016 / 2017 holiday season.
According to Variety, the upcoming sequel is being called  "Dolly Parton's Christmas of Many Colors: Circle of Love" and will cover  the next chapter in the life of young Dolly. Also, according to Variety,  the upcoming film will focus on a part of her story where a Christmas  time blizzard threatened the Parton family and the sacrifices her parents made to make Christmas a joyful time of year. An exact premiere date is not yet set for the film but NBC has announced that they will be releasing the premiere date this summer.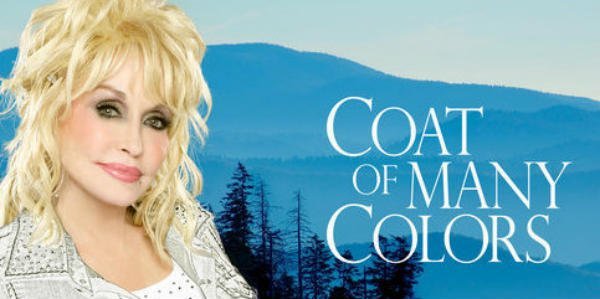 Coat Of Many Colors 2
Remember, this takes place in the 1950's up in the mountains of Tennessee. You should have natural colored hair, no tattoos, and no piercings.
THIN-FRAMED MALE, CHARACTER FACES
Seeking Caucasian males ages 22-50yrs with thin and/or wirey frames.
You will need to be able to make a fitting next week.
Subject: THIN MEN
Works on July 27th
Rate: $64/8
CASTING AFRICAN AMERICAN MEN
Seeking African American men with hair between the ages of 22 – 50 that are thin/fit with no facial hair.
**You will need to be able to make a fitting next week.
Work Date: July 27th
Rate: $64/8
Subject: AA Male 27th
COAT OF MANY COLORS 2
All COMC 2 roles: $64/8
TOWNSFOLK
Seeking some rural-townfolk-looking people. Character faces and plain face are both great. All ages 18+ should apply. Must be able to recreate a 1950's look. Hair must be natural colors and conservative. Ladies should be prepared to use curlers. If you can submit in 1950's type clothing and hairdo's, that will be a HUGE benefit for you!
Subject: TOWNSFOLK
Works on Friday, July 15th
CHURCHFOLK
And all the background said, "____!". Well, they pantomimed an "Amen". Seeking conservative-looking types. Seeking people to portray church-goers with great natural-colored hair. If you can submit in 1950's type clothing and hairdo's, that will be a HUGE benefit for you!
Subject: CHURCHFOLK
Works on Tuesday, July 26th
MINER FOLK
Yes, we spelled that correctly! We are seeking fit males over the age of 18 to portray coal miners. Gold-diggers. 49ers. Prospector-types. No actual experience is necessary, but if you happen to have mining experience, you should include it in your submission. And feel free to dress the part, and submit those photos…and people say, "there are no miner roles in film/stage…"
Subject: DIGGER
Works on Wednesday, July 27th
MEDICS
Seeking a couple of males between the ages of 30-40s to portray medical types from the 1950's. Please list any actual real-life medical experience you have in your submission. You will also get to play one of the coal miners too!
Subject: MEDIC
Works on Wednesday, July 27th
All roles will film in the Atlanta area. Payrate is specified under each project.
To submit, please send us three clear, recent and well-lit photos along with your name, age, height, weight and current phone number to
Submissions@CatrettCasting.com
Please make sure to use the correct subject line(s) when submitting.
Dates are listed with each role, if they are known.
Coat Of Many Colors 2 

Remember, this takes place in the 1950's up in the mountains of Tennessee. You should have natural colored hair, no tattoos, and no piercings. 


**THIN-FRAMED MALE, CHARACTER FACES** 
Seeking Caucasian males ages 22-50yrs with thin and/or wirey frames.
**You will need to be able to make a fitting next week. 
Subject: THIN MEN 
Works on July 27th 
Rate: $64/8 




**CASTING AFRICAN AMERICAN MEN**
Seeking African American men with hair between the ages of 22 – 50 that are thin/fit with no facial hair.
**You will need to be able to make a fitting next week.
Work Date: July 27th
Rate: $64/8
Subject: AA Male 27th