CALLING ALL INTERIOR DESIGNERS
Location: NATIONWIDE
Type: Reality TV
A leading non-scripted production company is on a nationwide search for a new design based/landscaping project geared towards animals. Producers are looking for experts in the following categories to team up with cast from a long-running hit TV series for a spinoff:
– interior designers
– interior decorators
– landscape architects
Are you a genius when it comes to color scheme, decorating and interior design? If they build it, can you decorate it? Are you the yin to your contractor's yang? If so, producers would love to hear from you!
If the above description sounds like you (or someone you know), please reply to this posting with your:
-name
-age
-phone number
-recent photos of yourself
-city/state in which you live
-tell us why you're the perfect fit for this show!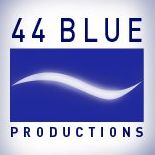 Payment: Paid
City or Location of call: NATIONWIDE
Please submit to: hsmotherman@44blue.com
This casting notice was posted by: 44 Blue Productions