HAMILTON Auditions in NYC
The hit Broadway show "Hamilton" is holding auditions for Equity performers including the lead roles.  Auditions are being held on Wednesday, July 6th, 2016 at Actors' Equity Association NYC Audition Center.
The hip-hop, rap and pop musical mixes history with modern music and tells the story of America's fathers in a very unique and entertaining way.  "Hamilton" is created by Lin-Manuel Miranda.  Rumor has it that while on vacation, Miranda picked up the biography of Alexander Hamilton written by historian Ron Chernow. Miranda was so inspired that he created a Broadway musical. The musical made it's off- Broadway debut exactly a year ago ant by summer, the musical was so popular that the production moved over to the Richard Rodgers Theatre theater on Broadway. Since then, the show has received unprecedented acclaim and critics have been raving about it. The show also just added a grammy to it's growing list of awards.
Performers of all ethnic and racial background are encouraged to attend. Please note that these are Equity principal auditions which are looking for union performers only. The show is seeking union actors and singers for possible future replacements in the currently running Broadway production.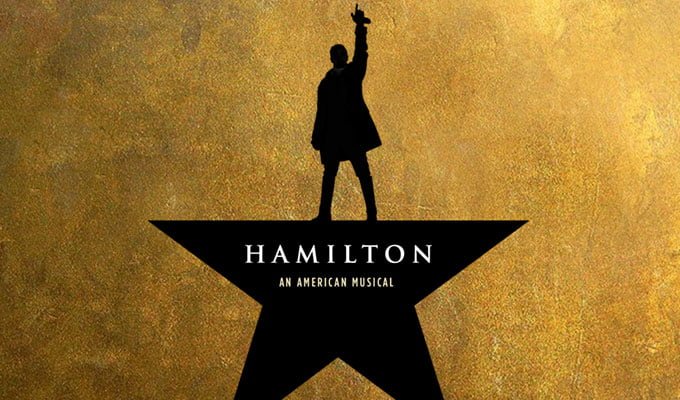 Performers are needed for the following roles:
ALEXANDER HAMILTON:
Male. Non-white, 30s, Tenor-Baritone. An earnest, ambitious hothead, a man possessed. Speaks his mind, no matter the cost. Must be able to rap VERY well. Eminem meets Sweeney Todd.
ELIZA HAMILTON:
Female. Non-white, 20s – 30s, Soprano. Fiercely loyal, self-possessed, proud. Evolves from lovesick, wealthy young woman to the sole keeper of her late husband's legacy. Alicia Keys meets Elphaba.
ANGELICA SCHUYLER:
Female. Non-white, 20s-30s, Mezzo – Soprano, MUST be able to sing and rap well. Fierce, dazzling, brilliant, can read a room and everyone in it instantly. Deeply in love with Hamilton, who is married to her beloved sister Eliza. Nicki Minaj meets Desiree Armfeldt.
AARON BURR:
Male. Non-white, 20s-30s, Tenor/Baritone, sings and raps in equal measure. Our narrator. A cool, steely reserve. An orphan raised in wealth, plays his cards and opinions close to the vest. Slow to anger, but when he gets there, look out. Javert meets Mos Def.
GEORGE WASHINGTON:
Male. Non-white, 30s-40s, Tenor/Baritone, sings and raps in equal measure. Authoritative, regal, aloof, aware of his place in history at all times. John Legend meets Mufasa.
MARQUIS DE LAFAYETTE/THOMAS JEFFERSON (dual role):
Male. Non-white, 20s-30s, Tenor-Bari, MUST be able to sing and rap well.
LAFAYETTE is an earnest, idealistic Frenchman who reveals himself to be a superb military commander/rapper. Think Lancelot meets Ludacris.
JEFFERSON is relaxed, jazzy, brilliant, whose effortless cool is ruffled ONLY by Hamilton. Harold Hill meets Drake.
HERCULES MULLIGAN/JAMES MADISON (dual role):
Male. Non-white, 20s-30s, Tenor/baritone, MUST be able to sing and rap well.
MULLIGAN is the life of the party, dripping with swagger, streetwise and hilarious. Joins the revolution to get out of being a tailor's apprentice, and befriends Laurens, Hamilton and Lafayette. Busta Rhymes meets Donald O'Connor.
MADISON is incisively intelligent, quiet, professional. A former Hamilton ally, he becomes Jefferson's detail man concerning all matters—he gets things done. RZA meets Zach from Chorus Line.
JOHN LAURENS/PHILIP HAMILTON (dual role):
Male. Non-white, late teens- 20s, Tenor, MUST be able to sing and rap well.
LAURENS is an ardent young abolitionist and idealist, born into privilege, joining the Revolution. Hamilton's loyal best friend. Nas meets Elder Price.
PHILIP HAMILTON. Prodigious, full of life, a wordsmith in the mold of his father Alexander. Tupac meets J. Pierrepont Finch.
PEGGY SCHUYLER/MARIA REYNOLDS (dual role):
Female. Non-white, late teens-20s, Mezzo-Soprano.
PEGGY SCHUYLER: sweet, shy, youngest of the three Schuyler Sisters. The Michelle Williams of Destiny's Child.
MARIA REYNOLDS: sultry, young, calculating. Affects the role of a damsel in distress to seduce Hamilton. Jasmine Sullivan meets Carla from Nine.
KING GEORGE:
Male. Caucasian, 30s-40s, Tenor, British accent. The King of England. Entitled, pouty nihilist. Sees the American Colonies as a deluded former lover, who will come crawling back. Rufus Wainwright meets King Herod in JCS
Equity Principal Auditions
Wednesday, July 6th, 2016
9:30 AM to 5:30 PM
Actors' Equity Association NYC Audition Center, 165 West 46th Street, 16th Floor, New York, NY 10036
For those that are unable to attend the auditions but will still like to be considered for Hamilton, please see here for information on how to apply by email.
Please bring your Equity card in order to audition.  Prepare a brief pop/rock song that shows your style and vocal range. Bring sheet music and a photo/resume stapled together. A piano accompanist will be provided.