Does your family need their own reality show?
A new show and it's casting teams are looking for fun, unusual, lovable and blended families to possibly star in a new show about American families.
The show is seeking non-traditional families that are very close knit, have a great time together and stand out from other families.
Now Casting Families To Star In Their Own Series! (NATIONWIDE)
• Do you have an incredibly interesting, unique or unusual family that DESERVES to have their own television series?
• Is your family FULL of fun, over-the-top, funny, lovable and colorful characters?
• Are you part of a blended (or soon to be blended) family with a truly original and unusual dynamic all your own?
• Are you expecting, adopting or adding members to your family life that will be sure to make your family standout from traditional families?
• Does your family fight, laugh and play harder than any other family that you know?
• Does your family have an exciting family business/hobby/sport that you are all involved in?
• Do you have an incredibly close-knit family that all lives in the same house or the same neighborhood?
• Is your planning a new chapter of their life that is sure to shake things up? (A cross country move, a new business venture, a new family member)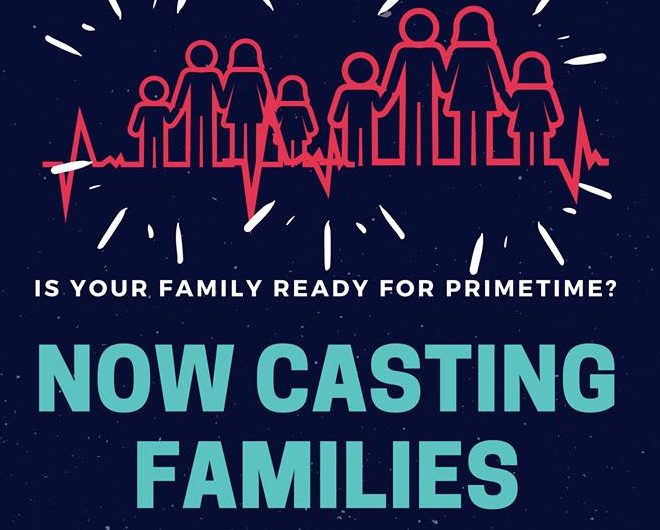 Acclaimed TV Production company in cooperation with a MAJOR cable television network is on the lookout for fascinating, engaging, 100% unique and HEAD LINE worthy families across the country to star in their own television series! Get paid, share your one-of-a-kind family and have the adventure of a lifetime!
If you think you have what it takes, shoot an email with a brief bio, several photos and contact information to: familyadventuretvcasting@gmail.com