Dinner Detective Cedar Rapids Open Auditions
Location: DoubleTree by Hilton Cedar Rapids, 350 1st Ave NE
Type: Comedy
WHEN:
Friday, October 26th 6-8pm & Saturday, October 27th noon-2pm
WHERE:
DoubleTree by Hilton: 350 1st Ave NE Cedar Rapids, IA 52401
Seeking actors 18+, for hire as company members.
NOTE: You will NOT be waiting tables; you will be performing/posing as an audience member!
SHOW DETAILS:
The Dinner Detective is America's LARGEST murder mystery dinner show, with over 50 locations nationwide! Our shows are set in the present day and take place in real time. We perform at the DoubleTree by Hilton Cedar Rapids, with possible private shows booked off site.
This is an ongoing run. Most shows take place on Saturday nights. Rehearsal is from 4:00 – 5:45 PM, and the show is from 6:00 – 9:00 PM. Pre-show rehearsals are for that night's cast only. You will not work every show; we can accommodate most schedules.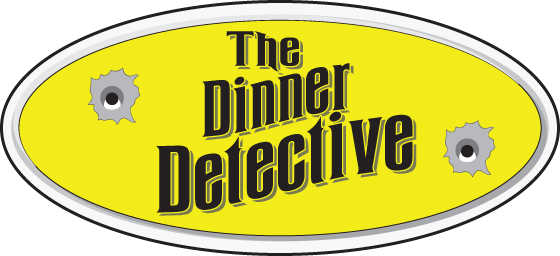 CASTING DETAILS:
Roles are open to all actors, improvisers, and performers. You must be comfortable interacting with audience members in semi-scripted situations. You will be expected to blend in with the audience during the show. Actors receive compensation of $40 – $100 depending on role, and most actors also receive dinner and performer gratuity. Actors are scheduled according to their availability, collected each month.
AUDITION DETAILS:
Audition consists of improv games, performing scenes and exercises, and talking as a group. No need to prepare a monologue/scene in advance; audition is completely improvised. Those auditioning should be prepared to stay for 2 hours, but could be released earlier. No callbacks.
SUBMISSIONS:
Please submit headshot and resume via email to cdr.info@thedinnerdetective.com
Please make subject line "DD-Cedar Rapids Audition"
Payment: Paid
City or Location of call: DoubleTree by Hilton Cedar Rapids, 350 1st Ave NE
Please submit to: cdr.info@thedinnerdetective.com
This casting notice was posted by: Dinner Detective Murder Mystery Show