Cosplay as Disney Princess, Superheroes & Star Wars Characters (Weekend Job – $30-50/hr)
Location: San Jose, CA and surrounding cities
Type: General Performers
Party Princess Productions, San Jose (https://san-jose.partyprincessproductions.com/) is seeking the best talents from Nor-Cal to join their casting team. Invitation is extended to candidates interested in cos playing as Popular Disney Characters (Princess / Prince / Star War Series / Story Book / Superhero) to host children's entertainment parties including certain corporate events in Silicon Valley.
Business Website: (https://san-jose.partyprincessproductions.com/)
Do click on the appropriate tab of Princesses, Superheroes and Characters to take a peek at the various character images that the banner carries.
Job Requirement: Primary job responsibility includes entertaining children. Those, with an experience of working with young children in the age group of 1 to 9 years of age are encouraged to apply. Candidates must be energetic, well spoken, punctual and reliable. Previous entertainment experience and ability to sing is a plus. (Singing skills is applicable only for female candidates cos playing as Princess and not for Super Heroes as it is not a part of their entertainment itinerary)
This is an ongoing weekend job position, a great opportunity for students and aspiring actors to build their resume and create a network. Must be available Saturdays and Sundays and should have reliable transportation.
Compensation: $30-$50 per hour based on experience, plus travel compensation and tips as applicable.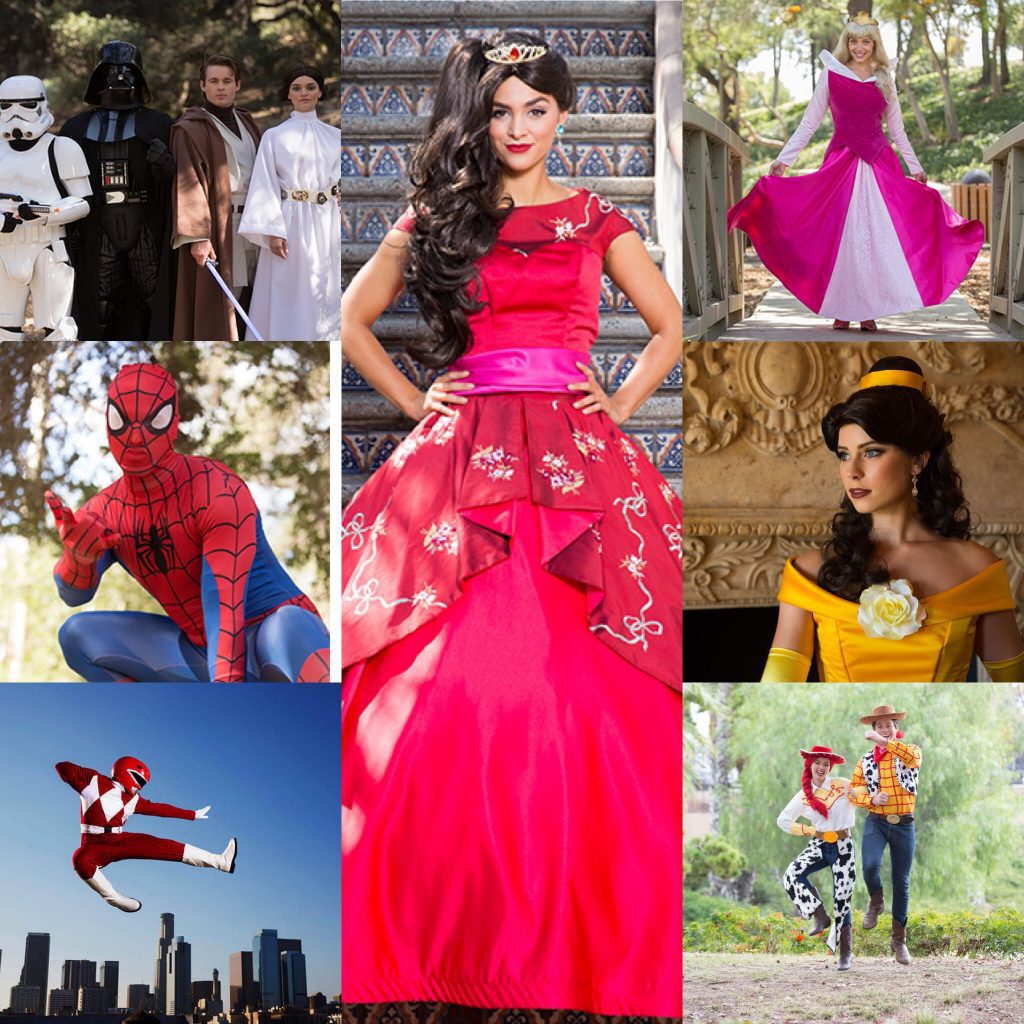 Casting Instruction: Interviews will be held in the month of September/October in Santa Clara and San Jose location. If you feel this job profile suits your interest you can respond to us via email with your acting resume and head shot at san-jose @partyprincessproductions.com or call us at (408) 564-1851 or (408) 669-3430 to schedule an interview.
Tag: Disney, Cosplay, Star Wars, Performing Arts and Theater, Acting, Ballet, Drama, Dancing, Music, Singing, Stage
Payment: Paid
City or Location of call: San Jose, CA and surrounding cities
Please submit to: san-jose@partyprincessproductions.com by 2018-10-31
This casting notice was posted by: Party Princess Productions