"Matilda, JR", Pilot
Location: Rahway, New Jersey
Type: Theater
Casting talented performers ages 6-18 to originate roles in a new adaptation of "Matilda."
We are looking for BOTH young performers (ages 6-12) and teenagers (ages 13-18) to star in this production. This adaptation stays true to the original production and there are LOTS of amazing roles available for all ages!
Company: Pixie Dust Players
Lindsay Maron, dir.-choreo.; Ben Boecker, music dir.
pixiedustplayers.org
Rehearsals/Production Dates/Location
-Rehearses weekdays July 23-Aug. 3 (10 a.m.-4 p.m.; performs August 3-5 at UCPAC's Main Stage Theatre, Rahway, NJ.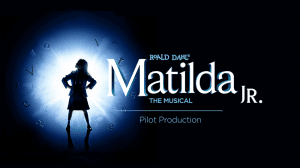 Roles
Youth Roles (Males and Females, 6-12)
-Children to play the roles of Matilda, Bruce, Lavender, Amanda, Nigel, Hortensia, Eric, Tommy, etc.
-All Ethnicities
Adult Roles (Males and Females, 13-18)
-Teenagers to play the roles of Miss Trunchbull, Miss Honey, Mr. Wormwood, Mrs. Wormwood, Mrs. Phelps, Acrobat, Escapologist, etc.
-All Ethnicities
Auditions will be held Monday, June 11 and Tuesday, June 12
(by appointment)
at
Hamilton Stage
360 Hamilton Street
Rahway, NJ 07065
NOTE: If you are unavailable to attend auditions in person, you are welcome to submit a video audition to info@pixiedustplayers.org (including a link to a video of your performance and your completed audition form) by Tuesday, June 12 at 8:00pm.
Payment: Non Paid
City or Location of call: Rahway, New Jersey
Please submit to: Please see the website for details
This casting notice was posted by: Pixie Dust Players