Nationwide talent search for singers
The nationwide search for future stars is on.  Hit reality singing competition, "The Voice" is holding open casting calls in multiple cities in the US.  Singers can come on down to one of the open auditions to see if their voice is good enough for national television.
"The Voice" is now casting with open call auditions coming to multiple cities. The show may add other audition cities to the schedule and is also offering online auditions for singers that can't make it to the live event.  "The Voice" will premiere this fall and the show is still on the search for the country's hottest undiscovered vocal talent. The show is looking for solo artists as well as duos in all genres of music including pop, rock, R&B, hip-hop, alternative, Latin, country, blues, indie.  This year the judges panel includes Luke Bryan, DJ Khaled, Celine Dion and John Legend. Past judges include Adam Levine, CeeLo Green (2011–2013), Christina Aguilera, Blake Shelton, Shakira, Usher, Gwen Stefani and Pharrell Williams.
In order to audition for "The Voice" you must be a US citizen or legal resident of the United States and at least 13 years old.  Singers that do not live in one of the audition cities may still audition online. Please see the following page for those.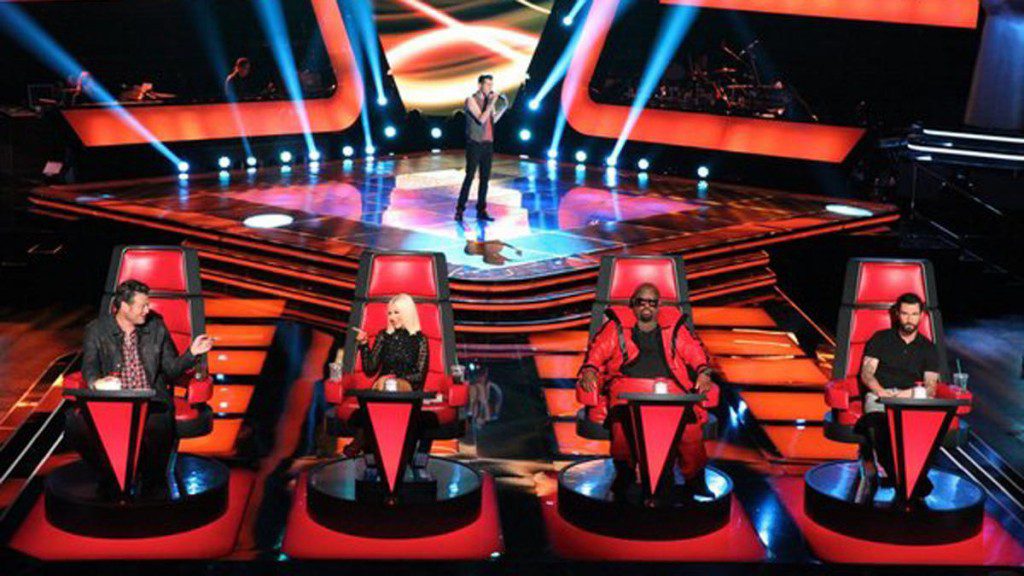 "The Voice" is the number one talent competition on TV. The show features some of the best vocal talent the country has to offer.  According to NBC, The Voice is a three time Emmy Award winning, #1 series on NBC, featuring the nation's best artists and four of the biggest names in music as coaches.
Casting directors for "The Voice" are hitting the road, traveling across the country this summer and looking for the strongest vocalists to compete in the blockbuster vocal competition show! They want to know your story and why you are The Voice.
New York, NY January 19, 2019
Miami, FL January 26, 2019
Nashville, TN February 16, 2019
San Francisco, CA February 24, 2019
Auditions are also being done online. Please see the following page for the details as well as by mail.
Guidelines for creating your video
Perform two (2) songs and tell us about yourself – be creative!
NO a cappella is allowed for video submissions. You must sing to a track, accompany yourself, or have someone accompany you.
The "about me" portion of the video should be no longer than 5 minutes, but you can still sing 2 songs even if it's collectively longer than 5 minutes.
Complete the application and send us your video.
Download, print, complete and sign the application and release (download here).
DVD must be a standard size disc (12 cm) and labeled clearly with your name, phone number and Artist Account number.
Include a still photo of yourself.
Mail the application, DVD and Photo to:
The Voice Casting
12400 Ventura Blvd #1240
Studio City, CA 91604