Get cast as an extra on Showtime's TV series "Billions"
"Billions" is filming season 5 in the New York City area and the series will be filming in the the New York City area from November 2019 all the way into May 2020. The popular Showtime series is now casting New York and area locals that would like to work as background extras in season 5. The show's extras casting directors with GWC of NY will be needing  paid extras of all ethnicities for some upcoming scenes.  Please see the details below.
As production ramps up, there will most likely be quite a few more extras calls coming out for "Billions" in the NYC area.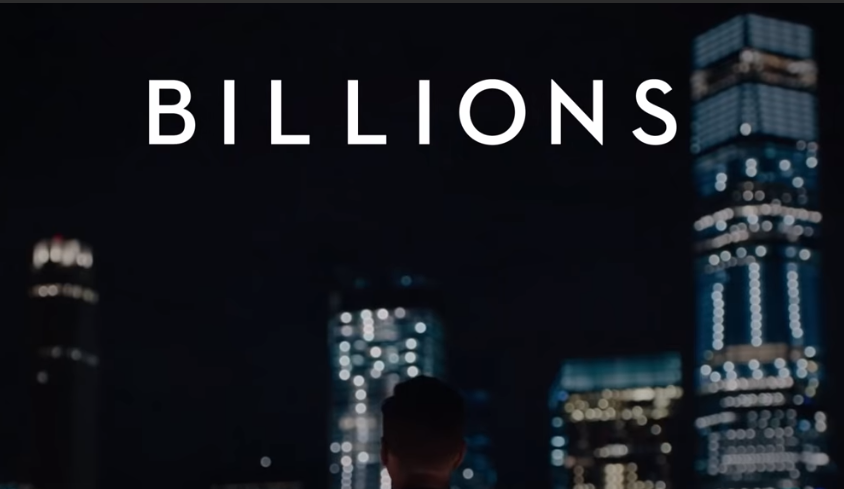 Paul Giamatti stars in the Showtime series, "Billions" – Where wealth, influence and corruption collide.  "Billions" is set in New York where it films. In the show, Paul Giamatti plays a U.S. attorney who is trying to bring down his nemesis, a hedge fund manager played by Damien Lewis.
Paul Giamatti and Damien Lewis  star – Shrewd U.S. Attorney Chuck Rhoades is embroiled in a high-stakes game of predator vs. prey with Bobby Axelrod, an ambitious hedge-fund king. To date, Rhoades has never lost an insider trading case — he's 81-0 — but when criminal evidence turns up against Axelrod, he proceeds cautiously in building the case against Axelrod, who employs Rhoades' wife, psychiatrist Wendy, as a performance coach for his company. Wendy, who has been in her position longer than Chuck has been in his, refuses to give up her career for her husband's legal crusade against Axelrod. Both men use their intelligence, power and influence to outmaneuver the other in this battle over billions. The high-profile cast is led by Emmy winners Paul Giamatti ("John Adams") and Damian Lewis ("Homeland") as Chuck Rhoades and Bobby Axelrod, respectively.
GWCI Seeking SAG/NU to portray Photo Doubles for principal actors who are experienced pool/billiards players with high skill level!
This is for the Showtime series, BILLIONS!
Seeking:
-Caucasian Male, 20s-50s, height range 5'9-6'5
-African American Male, 18-40s, height range 5'0-5'9
Rate: $204/8hrs
Tentatively works Monday 1/27 in Yonkers NY
*MUST HAVE HIGH SKILL LEVEL PLAYING POOL AND KNOW HOW TO MAKE SHOTS DURING A GAME OF NINE BALL!*
Please note:
-Must be over 18 to work
-Must be local to NY area
-Must have valid, unexpired, US-issued ID to work
Please email billions@gwcnyc.com with:
-name
-union status
-avail for 1/27
-all sizes: height, weight, suit, shirt, pants, and shoe
-3-4 recent photos showing your current look and hair (include close up and full body in clear plain lighting so we can clearly see your skin tone and body type)
-photos of the fronts/backs of both of your hands in clear plain lighting
-please detail your experience playing pool and your skill level (if you have videos of yourself playing, that would be great! but not required)
-confirm you are over 18
-confirm you are local to NY area
-confirm you are lawfully able to work in the US
-phone number
Please write in the subject line: "FACEBOOK, POOL DOUBLES."