The Unexpected Answer
Location: Washington, DC
Type: Web series
Casting "The Unexpected Answer" This series takes place in a small town in America. This series is a Faith based series following the journey of Bradley Behnken, a high school football star, who leaves his small town to pursue his dream of becoming a professional football star. When he returns to attend his grandfather's funeral, he discovers he left more behind than he initially thought, and his world changes forever. This series is being produced by Greatest Treasure Production Company, an up and coming, independent company based in the DC Metro area.
This is a non-union production.
No monetary compensation, Water and refreshments will be provided at film locations. Everyone will receive a copy of the finished production.
AVAILABLE SPEAKING ROLES:
Young Bradley Behnken, lead role, 18, Caucasian male, is the high school version of the main character, he is used in all the flashbacks in the series. He is the star wide-receiver of his high school football team, and the team captain. Bradley at his core is very conceited, he only cares about those who can advance his career. He starts to distance himself from his friends and family and his girlfriend,Hannah. This actor needs to be physically fit, and have some knowledge of football, as some scenes will require him to be on the field. On the topic of nudity, only shirtless scenes are required.
Bradley Behnken, lead role, 30, Caucasian male, is a professional football player who left his hometown to pursue his dreams at 18. He returns home to attend the funeral of his grandfather, who was more like a father figure to him, as he was the man who raised him. His ego has grown over the years as his fame and fortune have grown. He is a small town legend, and acts as such. Upon his return home he runs into his ex-girlfriend, Hannah, and her young son, Xavier, who he soon discovers to be his child. This role takes a huge shift in personality mid-series, as the relationship between him and Hannah rekindles and he gets to know his son. This actor needs to be physically fit, and able to perform in some scenes on the football field.
Young Hannah Riley, lead role, 18, African-American female, Brad's highschool girlfriend. Hannah is a cheerleader, and a co-captain of the cheerleading team. She is kind and loving, but compromises her faith standards while dating Brad and ends up pregnant. She chooses to keep the pregnancy from Brad because of his decision to pursue his football career on scholarship.
Young Russ Riley, supporting role, 19, African-American male, Brad's high school best friend and Hannah's older brother. Russ played football with Brad but did not end up with the same scholarship opportunities as him. He stayed local, attending community college. He is instrumental in Hannah's decision to keep the baby, as he stands by her and helps her raise him. This actor needs to look like a football player, position optional, but must be physically fit.
Older Russ Riley, supporting role, 31, African-American male, Brad's high school best friend, Hannah's older brother, and Xavier's uncle and father figure. He graduated community college and got a job teaching Physical Education and took over coaching their high school football team. He has helped Hannah raise Xavier and has been a huge role model and influence in his life. He and Brad grew apart when Brad left for college, and they hadn't reconnected until they ran into each other at Brad's grandfather's funeral. Russ is kind, compassionate, loyal to his family, and a strong man of faith.
Xavier Behnken, supporting role, 7, mixed-race boy, is the son of Bradley Benhken and Hannah Riley. He has autism, and has never known his dad until Brad returns to town for his grandfather's funeral. Xavier is a well-adjusted boy, he has a fantastic support system of extended family that have helped his mom raise him. He loves planes, mint chocolate chip ice cream, and dogs. His best friend is his dog, Pilot.
Gladys "Nana" Behnken, supporting role, 60+, Caucasian female, the grandmother of Bradley Behnken, and the great-grandmother to Xavier. "Nana" raised Brad, as his parents abandoned him when he was young. She is a strong prayer warrior, who has covered her family in prayer for years. She stood by her husband's side as he fought a battle with liver cancer. She has been a huge part of Xavier's life, helping Hannah raise him as well. She is dealing with the death of her husband in the beginning of the series, so this actor needs to have a strong emotional capacity, as she will be put through some emotionally charged scenes between the funeral and the beginning of the reunification of Brad and his son.
Gianna Riley, supporting role, 45, African- American female, Hannah and Russ' mother, Xavier's maternal grandmother. A strong woman of faith, she has been a huge guiding force in the lives of those around her. She is a beautiful, strong, loving woman who has taught her children to love and live lives of integrity. Although disappointed in Hannah's decisions to break her covenants about saving herself for marriage, she is still supportive and willing to help Hannah do what needs to be done to allow her to keep and raise her son, and give him the best life possible.
Younger Cassandra, lead role18, caucasian female, the high school version of a best friend to Hannah, and young Russ' love interest. She is the co-captain of the cheerleading squad with Hannah. She has chosen to save herself for marriage, and although she realizes that's not what happened with Hannah, she is right beside her, supporting her. She is the first person Hannah tells when she finds out she is pregnant. She and Hannah are inseparable, they are the epitome of high school best friends.
Coach Jeremy "Coach J", supporting role, 30s, any race, male, the boys high school football coach. He has a huge influence on their lives. He helps encourage Brad to chase his dreams of becoming a professional athlete and also supports Russ' desires to stay local. He wants his athletes to live their most fulfilled lives, whatever that looks like. He is only in the flashback scenes.
EXTRAS NEEDED (NON-SPEAKING OR MINIMAL ROLES):
If you are interested in being considered for an extra role, please submit your information and put "EXTRA ROLES AS NEEDED" in your email.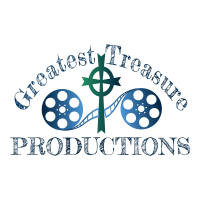 ALREADY CAST CHARACTERS:
Older Hannah Riley, lead role, 25, African-American female, mother to Xavier Behnken, sister to Russ Riley, daughter of Gianna Riley. Since high school, Hannah has decided to put herself through law school and has begun working for a law office. She just get promoted to Junior Partner before she runs into Brad. She is kind, God-fearing, loving, and motivated, but will not allow Brad to jump into her life without owning up to his own failures, and in doing so is overcome with some immense growing for herself.
Older Cassandra, lead role, 25, Caucasian female, best friend of Hannan Riley, has been there by her side since high school and has helped raise Xavier. Referred to as "Aunt Cass" by Xavier. She is a loyal, fiercely God-fearing, unapologetic, creative individual. After high school, during a string of failed relationships she begins to pursue her life-long dream. She finished college and in the beginning of the series meets a younger man named, Lucas.
Lucas, 19, Caucasian male, enlisting in the United States Army fresh out of high school and completing his initial trainings at Fort Benning, in Columbus, GA, Lucas is deployed to Afghanistan with Operation Enduring Freedom, where he is badly injured and returns to town after a medical retirement from the Army. He grew up in town, however he didn't know Cassandra, Hannah, Brad, or Russ personally as he was a good bit younger than them. Upon his return he meets Cassandra, and they fall in love. He becomes a big driving force in Brad's life as things progress, as his circumstances should make him bitter, but they do not. He is a strong man of faith, and is thankful in the midst of some serious hardships.
SUBMISSION REQUIREMENTS:
To submit for any of these roles, please send an email to greatesttreasuresproductions@gmail.com
In the subject line put : THE UNEXPECTED ANSWER APPLICANT
In the body of the email please include the following:
Name
Character
Phone number
Email Address
Include a headshot, and a reel and/or a resume.
If you are open to other roles please let us know, also, you do not need to be the age we are casting, as long as you look the age, we will consider you.
Please also contact us if you have any questions.
Payment: Non Paid
City or Location of call: Washington, DC
Please submit to: greatesttreasureproductions@gmail.com
This casting notice was posted by: Greatest Treasure Productions