The Wonder Years is now casting paid background actors in Atlanta
The family comedy is back in production for the 2022 / 2023 season and casting directors are looking to cast people in the Atlanta area who may want to work on set as paid TV show extras.
The Wonder Years, a reboot of the coming-of-age comedy from decades back…. is now filming.  Casting directors at Central Casting are currently looking for people in the area that would like to work as paid extras on set.  The series stars Elisha "EJ" Williams as Dean Williams.
The show follows his life as a child who grew up in the Montgomery, Alabama are and is set decades back in the 1960s.  The show is narrated by Don Cheadle, who portrays the adult character and his recollections of his upbringing.
The show is filming new episodes.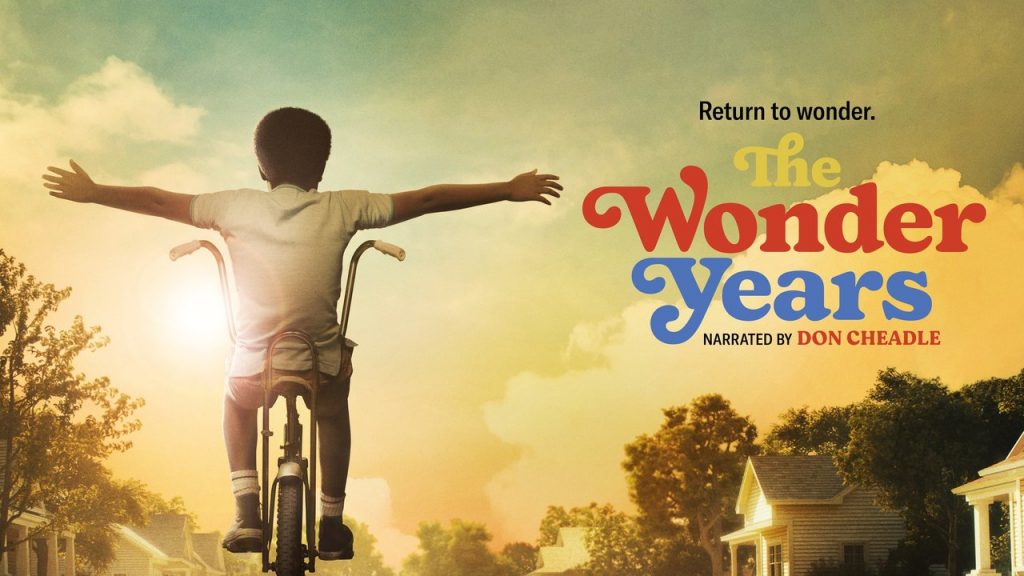 About the show:
"Inspired by the beloved award-winning series of the same name, 'The Wonder Years' is a coming-of-age story set in the late 1960s that takes a nostalgic look at a Black middle-class family in Montgomery, Alabama, through the point of view of imaginative 12-year-old Dean. With the wisdom of his adult years, Dean's hopeful and humorous recollections show how his family found their 'wonder years' in a turbulent time."
Please note that the following casting calls are only for extras and you must live in the Atlanta area in order to be considered.
THE WONDER YEARS – Currently Casting!
COME WORK ON ABC'S THE WONDER YEARS SEASON TWO!
LOOKING FOR REAL MINORS FOR THE WONDER YEARS!
LOOKING FOR MINORS TO PORTRAY MIDDLE SCHOOL STUDENTS FOR THE WONDER YEARS
Looking for Minors, ages 11-17 years of age, any ethnicity, male. DO NOT NEED TO BE REGISTERED WITH CENTRAL CASTING!
DATES:
COVID test Monday 10/10 (Atlanta)
Fitting / RE-COVID test Wednesday 10/12 (Atlanta)
Filming Friday 10/15 (Atlanta)
Each Minor must have a Parent/Guardian who tests and accompanies them to all fitting and filming dates, and both the Minor and Parent/Guardian must meet all vaccination and Booster requirements.
RATES
COVID test $25/2
FITTING $25/2
FILMING
$100/10
*To submit, please send:
1. Minor's Full Name + DOB
2. Parent(s) Name + Phone Number
3. Current Photos and sizes of the Minor(s).
4. Do YOU and MINOR(s) meet the vaccination criteria for working on this production?
Send to: wonder@centralcasting.com
Subject Line: "MALE MIDDLE SCHOOL"
This production has a mandatory vaccination policy for all Zone A workers, including Background Actors, Stand-Ins, and other talent ages 5 and above working on its set. To be eligible to work on this production, you must be (1) either (a) fully vaccinated with the COVID-19 vaccine AND received a "Booster" if you are eligible for a Booster according to CDC guidelines (click here to check if you are eligible for Booster) (Also: if you received the AstraZeneca and Novavax vaccines, then three doses of any combination of Pfizer, Moderna, Johnson & Johnson, AstraZeneca, or Novavax vaccines would deem you Boosted) or (b) fully vaccinated with the COVID-19 vaccine but not yet Booster-eligible; or (2) have a medical disability or sincerely-held religious belief that prevents vaccination. Any offer of work is "conditioned" on you providing adequate proof to Production that you meet the criteria mentioned above. If you are unable to show adequate proof to Production, then you are ineligible to be hired for this Production. If you answer "yes" to this message, then you are hereby attesting to the fact that you can and will provide such adequate proof to Production. If you are selected, Production will collect and verify your proof.