Think you can partner up with your grandchild?
If so read on because a new ABC game show is currently casting for grandparent / grandchild teams.
A new TV game show called Generation Gap is now casting grand parents and their very fun grandchildren to compete for cash and prizes on a game show. The show seems to be casting nationwide.
Jimmy Kimmel, MGM Television and ABC have a fun new show coming out and the show is holding a casting call for "Generation Gap."
Do you have a grandparent or know a grandparent who is lots of fun and has a huge personality?
How about an outgoing, playful, grandchild who would love a chance to team up with a grandparent on a national television show?
Generation Gap is holding a casting call for grandparents who are 65+ and their grandchildren, ages 9 to 15, that would love to join them and possibly compete in a light hearted challenge which includes games and trivia. Better yet, the rest of the family gets to cheer on their team through the games and challenges.
The show is also taking applications from participants who are aunts, uncles and great nieces and great nephews.
The objective of the games is to collect the most cash as a team and the team with the most cash wins.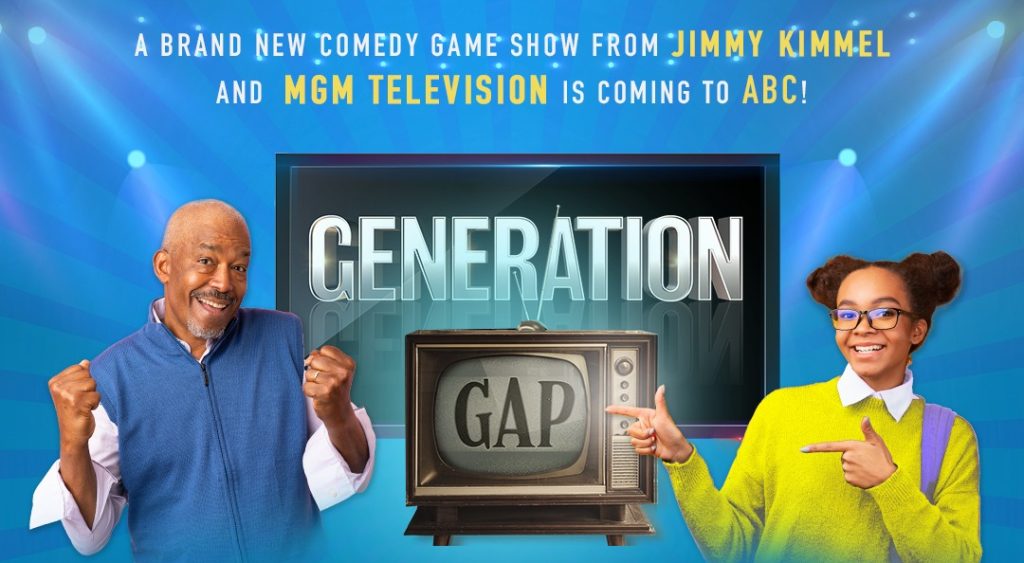 According to The Wrap, As described by the network, this comedy quiz show groups family members of different generations who must work together to answer questions about each other's generations. This "fun for the whole family" show features a wide variety of pop-culture trivia and challenges, such as asking an 8-year-old to finish the famous catchphrase, "Go ahead. Make my BLANK!"
Interested?  See below for the details on how to get on Generation Gap.
Now Casting: ABC'S brand new comedy game show from Jimmy Kimmel and MGM Television that's coming to Primetime – GENERATION GAP!
Do you know a grandparent who is fun and full of personality? How about an outgoing and playful grandchild who would love to team up with their grandparent on national television?
Now casting GRANDPARENTS* (approx 65+) and GRANDCHILDREN* (9 to 15) to compete in light-hearted games and trivia challenges while the rest of the family cheers them on!
Winner takes home big cash prize!
See https://generationgap.castingcrane.com/