Are you ready for the adventure of your life?
Are you ready to go on that adventure with your family?
A brand new reality show is looking for people to compete on the reality challenge alongside their family members that are at least 18 years of age.  If you have adult family members who are up for the adventure of their life and would love to compete in a reality TV challenge for what the show's producers call a life altering amount of cash…read on.
The show is casting families in the United States only.  You may also nominate other families that you would like to be considered to be on the show.
NOW CASTING FAMILIES!
Producers of The Courtship, Masterchef, and Extreme Makeover: Home Edition are now casting family members 18+ for a new show. Is your family up for the outdoor experience of a lifetime?
Here's your chance to compete to win a life altering grand prize! Send me a DM to NOMINATE a GREAT FAMILY you know!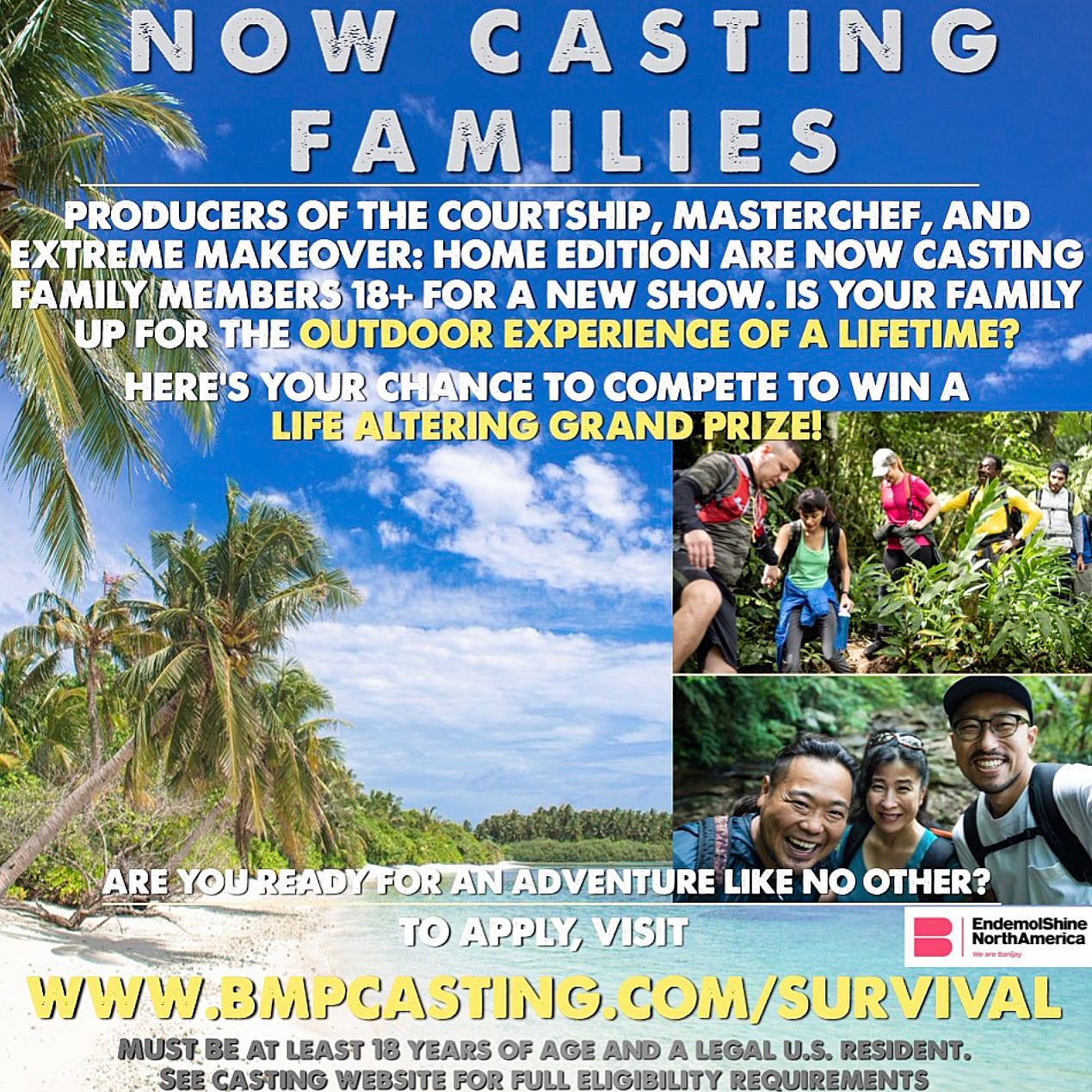 To Apply, visit https://www.bmpcasting.com/survival/