Twin Cities Ballet of Minnesota (TCB) is seeking male ballet dancers for their 2014 / 2015 season.
1) A professional male Dancer for the 2014–15 season as a full company member salaried employee,
from September 2014 to mid-May 2015, approximately 32 weeks;
2) Nutcracker: Male dancer to perform the title role of Nutcracker,
AND one or more additional men for first act party scene.
TCB's Nutcracker and other major performances are at the beautiful 1000-seat
Ames Center (formerly Burnsville Performing Arts Center), December 12-14, 2014; and
3) Company Trainee: opening for a talented advanced male student to both train with TCB's official school,
Ballet Royale Minnesota, in its Professional Trainee Division day program with educational financial aid packet,
and take class and dance with TCB company members for the 2014-2015 season.
Applicants must have advanced classical ballet and contemporary (modern) technique, strong performance skills, and who have an excellent work ethic and a desire to continually grow and advance both technically and artistically.
Interested dancers should contact Twin Cities Ballet's Artistic Director Denise Vogt at
info@TwinCitiesBallet.org or call 952-452-3163
Video links of class and/or performances in different genres is recommended but not required.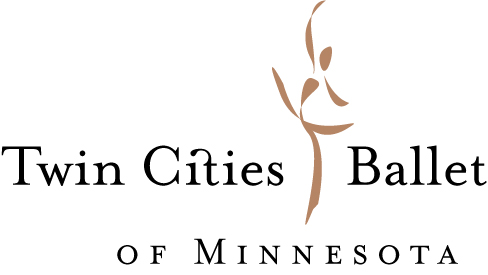 Dancers will receive company class each weekday afternoon, with
rehearsals primarily on the weekends during non-performance weeks.
Expect to participate in TCB's The Nutcracker and a new spring
production in May at the south metro's premier professional theater,
the Ames Center, as well as other smaller venues doing shorter
mixed genre pieces as additional opportunities arise throughout the year.
Interested dancers should be prepared to submit two photos (headshot & in
first arabesque, in dance clothes or costume that does not obscure line and form),
a short resume, and video links of class and/or performances in different genres. They
must be elibible to work in the United States, and after preliminary assessment
and conversations would be able to personally audition in Minnesota or
at a scheduled live audition prior to receiving any contract.
For more information and/or to arrange an audition with the company, please contact us at info@TwinCitiesBallet.org, or call 952-452-3163.
Payment: Paid
City or Location of call: Minneapolis, MN
Please submit to: info@TwinCitiesBallet.org
This casting notice was posted by: Anita Wickhem, Marketing Director for Twin Cities Ballet of Minnesota