Broadcast Network Pilot — do you have unanswered questions?
Location: Fresno and surrounding areas
Type: Reality TV
An Emmy award-winning production company is looking for men and women between the ages of 18-35 for a major broadcast network television pilot.
Have you ever wondered what it would be like to have one more chance to ask a question of a loved one you lost?
Did you lose someone close to you, and weren't able to get closure?
Do you have questions about your own health? Questions that the medical profession may not be able to answer?
OR
Are you a skeptic? Is it difficult for you to believe that someone could communicate or see beyond the realm of our understanding?
…if so, producers want to hear from you ASAP.
We are looking for young men and women between the ages of 18-35 to participate in a network pilot where they would be able to ask these questions…. AND GET SOME ANSWERS. For this show, you would be allowing our world-renowned medium to give you a reading (on camera). There would be no fee charged to you for the service, but you would need to feel comfortable being on camera. We will most likely be shooting December 5th and 6th (Friday and Saturday).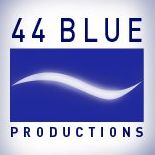 If you are interested in being considered, please respond to this posting with your:
*Name
*Age
*City/State where you live
*Contact information (phone and email)
*Recent photos of yourself
*Give me a brief description of why you feel you would be appropriate for this experience
We are looking forward to hearing your story!
Payment: Non Paid
City or Location of call: Fresno and surrounding areas
Please submit to: tylerhenrycasting@gmail.com
This casting notice was posted by: 44 Blue Productions