Boston Open Call for Extras
Mark Wahlberg, Amanda Seyfried, Seth MacFarlane and  Ted the bear are coming back for Ted 2
The R-rated teddy bear is starring in a new film. Ted 2 is filming in the Boston area this summer and they need extras. Ted, the original film, was filmed in Boston a couple years back and Ted 2 will be following suit.
Seth MacFarlane will once again write, direct and star in Ted 2. The new Universal Pictures film will be a combination of live action and CG effects and according to ComingSoon, Ted was the highest grossing R-Rated comedy of all time. It is reported that Ted made 50 million at the box office in its opening weekend.  The sequel will have a new female lead. Deadline reports that Amanda Seyfried was cast for the part and she replaces Mila Kunis who starred in the original Ted. Mila Kunis may not be completely out. Deadline also reports that Kunis will appear in Ted 2 in a cameo or other small role.
Boston Casting has announced an open casting call for extras. Both Union (SAG / AFTRA) and non-union folks are welcome to attend. The film is looking for extras of all types and ethnicities that are 18 years old on up. The casting directors are especially interested in people who have some cool costumes that are based on comic book and film superheroes. According to reports, the film will begin shooting in the Boston area on the 21st of the month and will also film in Ipswitch. Filming should continue into August.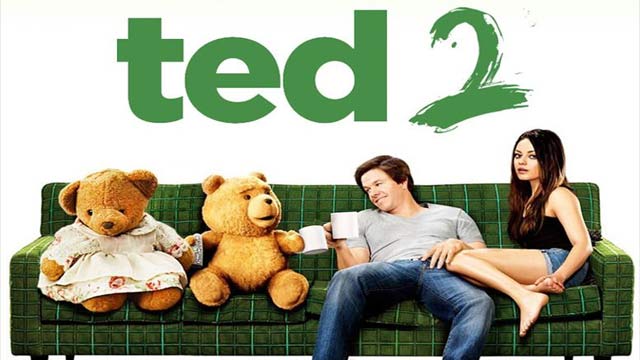 While the plot for Ted 2 has yet to be disclosed, in a recent interview, mark Wahlberg did drop a few hints about what to expect stating that Ted 2 "will be crazier than ever" and there may be a new rival for Ted… "It's a problem, but Ted has bigger issues, bigger fish to fry."
Boston residents have a chance to join the fun… since they are looking specifically for people in costumes, we can most certainly expect some crazy scenes for the sequel. Those interested can attend the open call on the 26th at the Boston Casting location listed on the flyer below.