A new film is in production in the Atlanta area and there are new casting calls released for extras and featured to work on "The Founder".
The movie's extras casting directors have released casting calls to fill small roles in scenes filming next week. ECA is seeking golfers, doctor types, 1950s car hop girls (featured roles) and men / women between the ages of 20 to 50 something to portray customers at a restaurant. The movie is set in the 50s and the project is seeking background extras who are able to look like they belong in the 50s (No modern hair cuts, piercings, tattoos, etc.).
"The Founder" will focus on the beginnings of the McDonald's Franchise. Michael Keaton has been cast to star in the film as McDonald's founder, Ray Croc. "The Founder"  is being directed by John Lee Hancock ("Saving Mr. Banks," "The Blind Side").  Robert Siegel ("The Wrestler") is writing the script. According to an L.A. Times article,  "The Founder"  will tell the story  of how Kroc, a salesman from Illinois, met burger-slinging brothers Mac and Dick McDonald in 1950s Southern California and parlayed their company into a billion-dollar empire.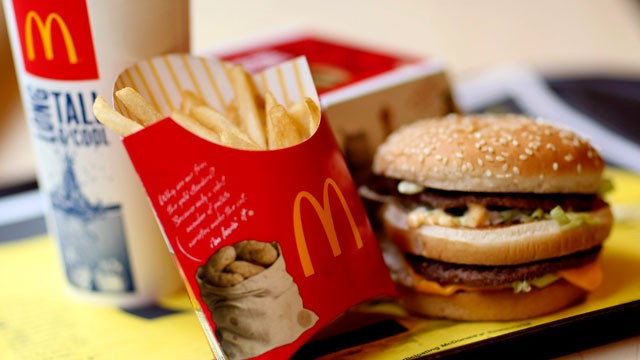 Interested in the roles? Here are the casting calls. Please note that the different roles have different submission subject lines.
Extras needed for The Founder
Looking for golfers – Caucasian males – 30's to 50's – ideally some golf experience will be playing a bit with 1950's period clubs – must be available for a scene on Monday 6/29 and ideally a fitting tomorrow — GOLFER in Subject
For Wednesday 6/24 looking for a Doctor type – 40's to 50's must be a 42R and 34 waist or smaller — Also looking for an orderly – 20's to 40's – must all be a 42R or smaller — HOSPITAL in SUBJECT
Looking for some additional 1950's car hop girls – 18 – mid 20's available for a scene Tuesday 7/7/15 and a fitting ideally tomorrow or Friday — email a pic and ALL sizes — CAR HOP in subject
Looking for some customers also for 7/715 and available for a fitting tomorrow — one of the last chances to be an extra in this one — NEW CUSTOMERS in SUBJECT
For all email a recent photo exactly as your hair looks today along with all contact info and SIZES to: founderextras@gmail.com
Upcoming for The Founder
For a scene on 6/22 looking for new faces – Caucasian men and women late 20's to 50's — generally clean cut and hair that can pass for 1950's we will be dressing in 1950's period western wear should be a good time — Steakhouse customer in Subject
Then for Wednesday 6/24 looking for additional men and women to portray 1950's drive in customers to include – male and female 1950's teen types – 16 to 22 years old – TEEN in Subject
Also for 6/24 – looking for two girls to portray featured car hops – 18 – mid 20's must have a 24 inch waste or smaller – CAR HOP in Subject
Then just some additional customer types 20's to 50's — all again with hair to pass for the 1950's — CUSTOMER in Subject
For all email a recent photo, all contact info and sizes to: founderextras@gmail.com