Open Casting Call for film "MASTERY"
Location: Cleveland, Ohio
Type: Film
We are looking for talent who are interested in being apart of a new film, titled MASTERY. It is about heroes from different walks of life, fighting against villains alone, until they get called for a mission greater than one can ever compete with, it will take the whole team effort, named the MASTERY.
What we seek for is talent that are somewhat flexible, and can perform in scenes that involve fighting, special moves and great acting.
Work dates: July 1st – June 30th (EXCLUDING: Sundays)
Must be able to work at least 3/4 of those days (22 days)
Fitting/Measuring: June 14th and June 21st (Subject to Change)
Must Have Transportation.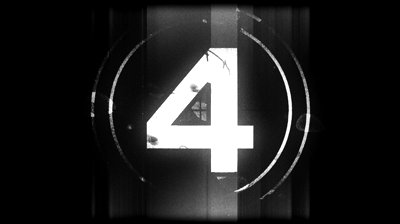 LOOKING FOR FEMALES (GOOD):
CLAIRVOYANT: African American (Some Exceptions), 20-30. Leader of her self-assembled team "Climata", she is a really powerful female role model, and she wields the weather. MAIN CHARACTER.
ALIANNA: Caucasian, 16-20. She is a young girl, she is greatly confused about her powers, she doesn't know how to use, them, only when she gets angry, they unleash. Her powers consist of mental and physical distortion.
LOOKING FOR FEMALES (EVIL):
Victoria: Caucasian, 20 – 30, she is a cold, cold woman, she uses her looks and beauty against people to look into her eyes, only to freeze them to a sad death.
LOOKING FOR MALE (EVIL)
SOUL: Caucasian, 18-30, he is one of the few who were not born with the powers he was given, it was given by a high king or God, as he can remember. He is a former villain, and still has that mentality when in battle.
LOOKING FOR MALES (GOOD):
Tick: Caucasian, 20-30, he is one of the more humor influenced characters, with small jokes here and there. He is a major significance later in the story.
MORDE: Caucasian, 20-35. Very Agile, powers consist of great mobility. He is actually a criminal, a liar and a cheater. He doesn't make quite the hero, but the team needs him, because of his powers.
With these submissions, we are predominately looking for Slim, thinner and built actors and actresses to play the parts of these characters.(Also, characters' name are subject to change)
To submit yourself for review, please be sure to have the following: Headshot and Full Body, Weight, Height, Age and phone number.
SUBJECT: BOOK
Payment: Other
City or Location of call: Cleveland, Ohio
Please submit to: now closed
This casting notice was posted by: LaBronn Conner