Nate and Jeremiah By Design
Location: Los Angeles
Type: Reality TV
So proud to announce that Triple Threat Casting is casting the return of TLC's hit TV show NATE & JEREMIAH BY DESIGN Season 3!
Please feel free to share and repost! TIA!
Are you stuck in a renovation nightmare?
Do you and your other half differ in design tastes and often disagree?
Are you constantly making bad decisions and costing you lots of money?
Let Nate Berkus & Jeremiah Brent rescue your renovation!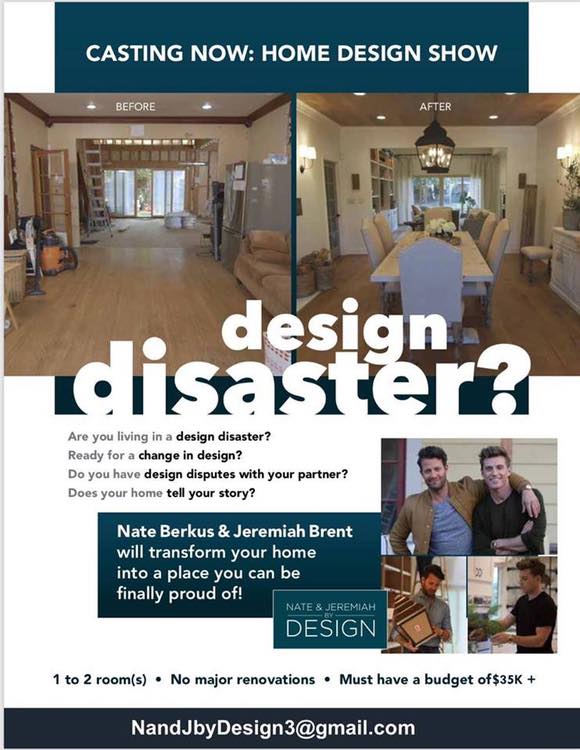 If you're dreaming of having two of the most sought-after design experts rescue you from your home, now is your chance.
Accepting submissions from homeowners in the Greater Los Angeles area who want Nate Berkus & Jeremiah Brent to turn their design disaster into a stunning masterpiece.
*You must have a budget of $35K+ and be available for up to 5 nonconsecutive days of filming to be considered for this show.
City or Location of call: Los Angeles
Please submit to: nandjbydesign3@gmail.com
This casting notice was posted by: Triple J Casting