Casting Call for "Cornflakes Pyramid" – A short student thesis film
Location: Singapore
Type: Student Films
"Cornflakes Pyramid" – A short student thesis film
Short Synopsis:
After knocking down a pyramid of cornflakes, David and Afiqah, two bold children lost in a supermarket, overcome their ethnic differences by teaming up to escape the angry shop assistants.
Hello everyone!
We are students from Lasalle College of the Arts in Singapore and we are currently in the pre-production period for our Final Year Thesis Film called "Cornflakes Pyramid".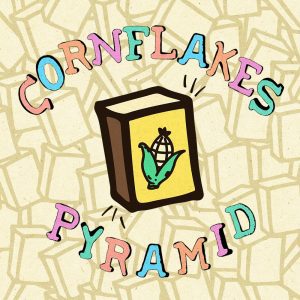 We are looking to cast the following supporting roles of our film:
– ANGRY SHOP ASSISTANTS
1. Susan The Leader
Screen Age – 50
Chinese
Devious, Intimidating
2. The Tank
Screen Age – 35 to 37
Indian
Big – sized, Silent, Serious
– DAVID'S PARENTS
3. David's Mother
Screen Age – 35 to 40
Caucasian
Vain, Protective
4. David's Father
Screen Age – 35 to 40
Caucasian
Controlling, Cold
– AFIQAH'S PARENTS
5. Afiqah's Mother
Screen Age – 35 to 40
Malay
Confrontational, Conservative
6. Afiqah's Father
Screen Age – 35 to 40
Malay
Stoic, Blunt
Location: Singapore
*Looking for actors based in Singapore!*
Audition Dates: 4th Dec 2019 – 15th Dec 2019
Shoot Dates: 28th Jan 2020 – 2nd Feb 2020
This is a paid student shoot. Food and beverages will be provided.
Interested applicants, please email your CV, showreel and recent photo to cornflakespyramid@gmail.com by indicating in the subject what role you are interested in!
Only shortlisted candidates will be contacted.
Thank you!
Payment: Paid
City or Location of call: Singapore
Please submit to: cornflakespyramid@gmail.com by
This casting notice was posted by: Cornflakes Pyramid