Get cast as a paid extra.
The new Amazon series "Utopia" is in production in the Chicagoland area and casting directors at Chicago's 4 Star Casting have released casting calls to fill various small, background roles in the production.
Utopia has been in the works for some time now. Around this time last year, the show was ordered for 9 episodes. According to various production reports, "Utopia" was originally to be produced with HBO and David Fincher was set to direct. Seems that deal fell through, but the show is back on for Amazon. "Utopia" is adapted for the US by Gillian Flynn from the original show which aired in the UK.  Gillian Flynn wrote the book novel "Gone Girl" and also wrote the screenplay for the movie adaptation. Another one of Flynn's books is being made into a TV show.  Her novel "Sharp Objects" is being adapted for HBO and will star Amy Adams.
According to Variety, "Utopia" is the first, of a few projects that Gillian Flynn is involved with for Amazon. Utopia is based on the Dennis Kelly, British, series of the same name. Utopia originally ran for 2 seasons in the UK, a few years back.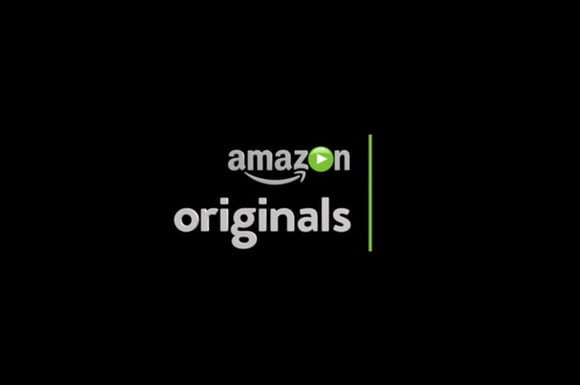 "Utopia" centers on a group of people who meet online and find themselves involved in a conspiracy and followed by some kind of an underground, government organization that is wrapped in secrecy. The group finds a comic that changes their lives as they come to suspect that the stories in the book may be more fact than fiction.
Interested? See below for the extras casting calls:
CASTING CALL – AMAZON'S UTOPIA
FILMING DATE: Thursday, 6/20
LOCATION: CHICAGO
RATE: $96/8
NON-SPEAKING EXTRA ROLES:
1) PEDS
Male, Caucasian/Asian/Hispanic/Indian/Middle Eastern/Ethnically Ambiguous. Ages: 30-75.
2) PEDS W/CARS
Male/Female, Any Ethnicity. Ages: 30-75. Please include year, make, model, color of your vehicle.
RATE: $96/8 + $35 CAR BUMP
If you have worked on the show – please include the date and role you have worked. This is extremely important for the scenes filming on this date.
You MUST (NO EXCEPTIONS) have in your profile – a CURRENT LOOK: FRONT (FACE) that represents your current look, i.e., hairstyle, facial hair, if you wear glasses, etc.
Also Casting:
FILMING DATE: FRIDAY, 6/14
LOCATION: CHICAGO (PRAIRIE DISTRICT)
RATE: $96/8
NON-SPEAKING EXTRA ROLES:
We are looking folks who can play relatives of Ian's (Dan Byrd) for a still photo
1) IAN'S SISTERS:
Female, Caucasian, Ages: 21-25
2) IAN'S MOTHER:
Female, Caucasian, Ages: 55-60
2) IAN'S GRANDFATHER:
Male, Caucasian, Ages: 74-80
If you have worked Utopia – DO NOT SUBMIT – new faces ONLY for this group of scenes!
You MUST (NO EXCEPTIONS) have in your profile – a CURRENT LOOK: FRONT (FACE) that represents your current look, i.e., hairstyle, facial hair, if you wear glasses, etc.
____________________________
____________________________
To be considered, you must have a POP Profile. To create a profile, click the following link and then follow the instructions on sending the submission e-mail: https://4starcasting.portal.wegotpop.com/apply
If you already have a POP profile, you may continue with the submission email.
Send an email to extras4utopia@gmail.com with the role + date you are submitting for in the subject line:
PLEASE ANSWER THE FOLLOWING QUESTIONS IN YOUR SUBMISSION.
If the following questions are not answered, your email will be deleted.
1) Confirm you have a POP Profile
2) Include the following information: Name, phone, and email. If you do not have transportation to the suburbs- we may be able to still consider you as we may organize shuttles to get to the location.
3) You must go into your POP Profile via a computer, and upload the TWO requested photos – put them in the following slots; CURRENT LOOK: FRONT (FACE), AND RECENT NON PRO BODY SHOT (FULL BODY PHOTO). The photos should be selfies in good lighting with a neutral background, no filters, no hats, no sunglasses, AND represents your current look, i.e., hairstyle, facial hair, if you wear glasses, etc. We will not book anyone who does not have the face photo current, and in the correct slot.
If you currently have a photo in one of the slots mentioned, and it does not represent your current look, you will need to delete it prior to uploading the newer photo.
For any submissions with Utopia, the TWO photos must be uploaded to be considered. No exceptions.
4) Update your current measurements – Chest/Jacket, Pants, Neck/Sleeve, Dress and Shoe – the wardrobe department is asking to see sizes of many of the roles because you will need to fit a costume/uniform. As well, even if you bring clothes for a role, they want to know the sizes of the extras on set.
5) Confirm that you are fully available for the date you are submitting
6) Confirm if you have never worked the show, or if you have, what date(s) and role(s).
7) If you are submitting with your car, include the year, make, model, and color
We will contact you if you are in consideration