BET Network movie now casting lead and other speaking roles!
Do you want to star in a movie? Here is a chance.
A new BET feature film will begin production in the Wilmington, NC area shortly and casting directors are seeking to fill some SPEAKING roles.
The project will begin filming next month and all submissions for the speaking parts that include the lead role may be done through an email submission process. At the moment they are requesting that actors interested send in a resume and headshot. If interested, you must apply ASAP because auditions will begin next week in Wilmington for those who producers choose from resumes and headshots.
There are parts available for different ages and ethnicities.
Casting directors are accepting online auditions from all over, however if you are cast in the project, you will need to re-locate to Wilmington temporarily for the filming.
The new film is about ROSE RICARD, a woman who has been given a very special gift by God — the ability to see the sin a person carries in their soul. While she uses her gift to, hopefully, rights the wrongs in society, she also knows the gift comes with a price tag
The breakdowns for the roles are listed below.
BET feature film to be shot in the Wilmington area starting April 27th.
We are looking to fill speaking roles that are listed below along with each characters breakdown.
Send headshots and resumes' to sinseercasting@gmail.com Please include in the subject line of the character's name of who you are submitting for. We will be holding auditions for those selected next week in Wilmington.
Please also include if you prefer to audition in person or on tape and a number to reach either yourself or your agent.
Producer: Paul Hannah, Angela White
Writer / Director: Paul Hannah
Casting Director: Lamese Williams
Wilmington Casting: Vanessa Neimeyer
Casting Assistant: Sonia Wells
Start Date: April 27th, 2014
Location: Wilmington, North Carolina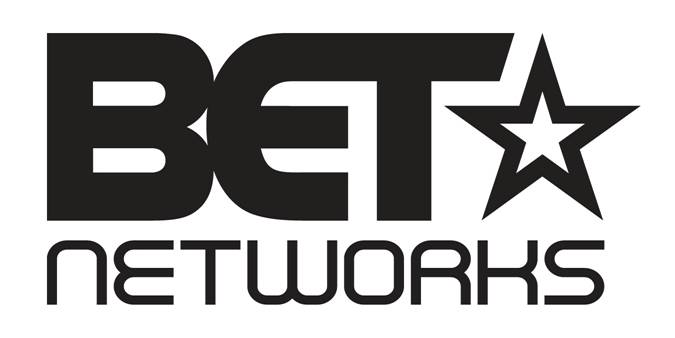 SUBMIT ELECTRONICALLY ONLY
Must be willing to be a local hire in Wilmington, N.C.
[JAKE BALLARD] Early 30s, Caucasian or African American – a scrawny, dingy, worn man who lives in a remote house in Cajun country, Jake is a surly bourbon-swilling, tobacco-chewing, rifle-toting country boy. A professional counterfeiter who forges documents for people in need of a new identity, he is paid a visit by Rose and Grant who are on the hunt for Abigail's missing husband…LEAD
[BILL SHEVERS] 40s, Caucasian – Highly agitated and wielding a gun, he arrives at Rose Ricard's office, hell-bent on exacting revenge for the damage done to his life. His teaching career ruined after being exposed as a rapist, he feels he has been terribly wronged — and someone should pay…3 speeches & 9 lines, 1 scene
[CLARENCE RICARD] African American 30s – 40s – Seen in flashback, he is Rose's father, a "large man with a heavy presence." A preacher, first seen reading his Bible, he scolds young Rose for using her gift of discernment thoughtlessly. He and Rose then get into a scripture-citing sparring contest. The two are very ready to defend their positions…7 speeches & 6 lines, 2 scenes
[YOUNG NIA] African American, 13 years old – seen in flashbacks Bright and already possessed of a very special gift from God, she is chastised by her father who feels she misspoke and behaved disrespectfully. However, Rose is prepared to defend her actions…1 speech & 6 lines, 3 scenes
[YOUNG ROSE] African American, 16 (18 to play younger) – seen in flashbacks – Defends the actions of her younger sister rose when her father chastises her.
[ELLA RICARD] African American, 30s – Seen in flashback, she is Rose's mother. She is defending her daughter against father.
[DETECTIVE RIGGERS] 50-something, Caucasian, he is a veteran detective in New Orleans. He speaks amicably with Rose, telling her what he knows of two murders that may be connected…2 speeches & 4 lines, 1 scene
[BARKEEP] African American, 25 – Looking much like an "Egyptian princess," she is the barkeep at the brothel, disappointed when she thinks he might be a cop…5 lines, 1 scene
[MELISSA] Caucasian or African American, late 20s – Plain but sprightly, she is the receptionist at Rose Ricard's office. She is terrified when Billy Shevers puts a gun to her head…3 lines, 2 scenes
[MATTY] Caucasian, 50s – 60s – She is Abigail's loyal and protective maid…3 lines, 2 scenes
[APOSTLE ST. CYR] Caucasian, Male 40s – 50s, the leader of the The Holy Deliverance Church that Rose visits.
[CARTER] Caucasian, 30s to 40s – Strange and gangly, he is one of Jake Ballard's shady and nervous customers…2 lines, 2 scenes
[JAZZ SINGER] African American or Caucasian, late 20s – MUST SING – She is the sultry, sexy singer at the brothel…1 speech, 2 scenes