A new movie will begin production in Atlanta next month… "The Founder"  starring Michael Keaton.
Atlanta area casting directors will begin holding auditions shortly for featured roles in the project. They are also seeking talent to work as background actors and stand-ins. The film is set in the 50's, so the CD's are interested in people who do not have very modern looks. They are also seeking folks who have some older cars (1956 or older) that may be used in the film.
A new film is in the works about the man behind the McDonald's Franchise, Ray Croc. "The Founder,"  is an upcoming drama starring Michael Keaton as McDonald's mogul Ray Kroc. "The Founder" will be directed by John Lee Hancock ("Saving Mr. Banks," "The Blind Side") and Robert Siegel ("The Wrestler") is writing the script. According to an L.A. Times article,  "The Founder"  will tell the story  of how Kroc, a salesman from Illinois, met burger-slinging brothers Mac and Dick McDonald in 1950s Southern California and parlayed their company into a billion-dollar empire.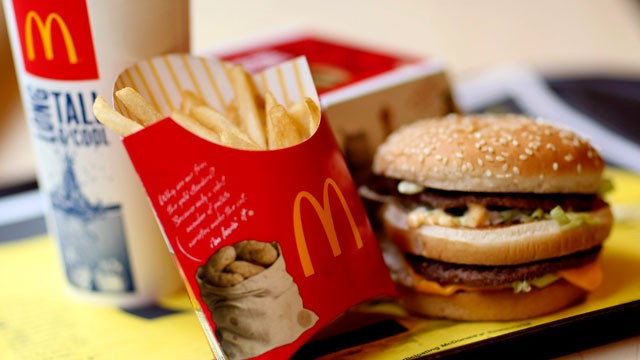 "The Founder"  begins filming in the Atlanta area this month.
Interested? Here are the current casting notices for 'The Founder"
More specifics to follow but currently looking for folks with 1956 and older cars — both those that just want to have a car used for the film and those that ideally want to be extras with their car — email a recent photo and year make and model of the car — along with a picture of the driver — CARS in subject
Caucasian female – 18 – late 20's — Must be a great roller skater — this is for a very featured role, will come in for an audition — roller skater in subject line
Caucasian male stand in – 40's to 50's — 5'9 – brown hair – STAND IN in Subject
Caucasian males and Hispanic Males – 18 – late 20's – will be featured staff and work multiple days including paid training a day or two ahead of time — MUST have some hair — not shaved on the sides etc… to be able to mold into a 1950's hair – Guy staff in subject
Again more to follow so please only submit if you fit one of the above — email a recent photo and all contact info AND height and weight and ALL clothing sizes( MUST INCLUDE SIZES!!) to:
FounderExtras@gmail.com
Upcoming looking for a few featured extras
Most work later in June but need to be available for interview/audition tomorrow 4:30P – 5pm —
Caucasian male late 40's to 60 — restaurant owner — could be clean cut business type or more blue collar type – there are a couple of these so looks could very – Owner in Subject Line
Caucasian and Hispanic males – restaurant staff types – portray to the crew at the first McDonald's — 18 – late 20's — must have some hair – no shaved sides etc… to be able to get into 1950's styles and must have some acting experience — This would have a few rehearsal days then actually works – for up to 8 days in late June and into July — Staff In Subject Line
Upscale lawyer type — sharp business man – 40 – 60 years old – Lawyer in Subject Line
For all email a recent photo and all contact info to: founderextras@gmail.com