Casting Calls for Captain America: Civil War, now filming in the Atlanta area.
The new Captain America film is about to begin production in the Atlanta area and casting directors for the project are looking for locals who would like to work as paid extras. The movie is looking for people to fill quite a few extras roles, ages 18 to 85. The production is looking for college students, military looks, upscale looks, Southeast Asian and some African types (Nigerian, Kenyan, Ethiopian). "Captain America 3"  begins filming in Atlanta this April. The film is also scheduled to shoot in Puerto Rico and Berlin.
The highly anticipated Marvel Studios film will follow the Civil War story line which will find the heroes on opposite sides of each other. Robert Downey Jr. and Chris Evans will reprise their roles and previous announcements have stated that a new Spider-man character will also be introduced in the movie.  "Captain America: Civil War" will be directed by Anthony and Joe Russo. The movie's screenplay is written by Christopher Markus and Stephen McFeely. Scarlett Johansson, Chadwick Boseman, Sebastian Stan, Anthony Mackie and Frank Grillo are also part of the cast.
In "Civil War"  a difference of opinion between Iron Man (Robert Downey Jr.) and Captain America (Chris Evans) creates friction within the group. Escalating tensions results in the rest of the superheroes being forced into taking sides which leads to to the civil war aspect and a battle among them. The description on the Captain America: Civil War  IMDB page  states the following description…… "Following the events of the Age of Ultron, the collective governments of the world pass an act designed to regulate all superhuman activity. This polarizes opinion among the Avengers, causing two factions to side with Iron Man or Captain America, which causes an epic battle between former allies." "Captain America 3 Civil War"  is scheduled to hit movie theaters in May 2016.
If you live in the Atlanta area and would love to have a small role in the film… read on.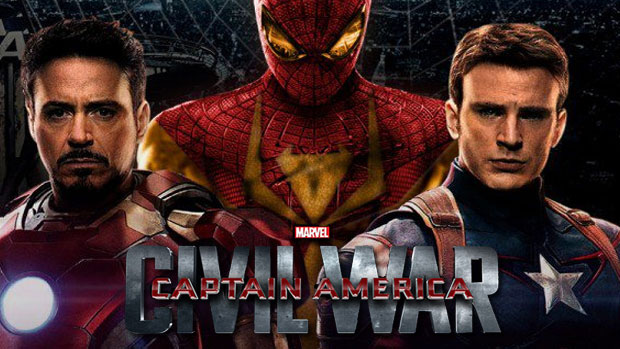 The projects extras casting directors are Tammy Smith Casting and they have just released a new casting call( see below). All roles are paid and extras working on "Captain America:Civil War" can expect to make about $64 for 8 hours with overtime paid after the initial 8 hours. You must have a flexible schedule as call dates / times are not yet known and extras applying should be available to work a 12 hour day on set.
This is a call for local extras, please only apply if you live in the Atlanta area.
Please submit to: SPUTNIKEXTRAS@GMAIL.COM
see all the information below for further information about what to include with your submission.