HBO's "Ballers" is now filming season 2 and there is a casting call out in the Miami area for talent who would like small roles in the show.
Miami area casting directors at Miami Talent are now casting lots of small non-speaking roles to work as paid background actors and featured extras on HBO's hit comedy series "Ballers". The show needs lots of adult talent to fill a variety of roles, some of which will be recurring through the season.
Ex WWE superstar Dwayne "The Rock"  Johnson plays the lead role as as retired player Spencer Strasmore. Strasmore is an ex football player who is now trying to find the same kind of success as a financial manager for athletes.  The 1/2 hour comedy follows the lives of professional football players. Omar Benson Miller  also stars in the series. He plays another athlete who is also retired from sports and looking for his next big break.  The "Ballers" cast also includes John David Washington,  Donovan W. Carter, Troy Garity, London Brown, Jazmyn Simon and Rob Corddry.
According to Variety, HBO renewed the show for a second season this past July. The show has been a hit with fans and HBO original programming chief Michael Lombardo commented "The charismatic and hugely talented Dwayne Johnson, along with the rest of the 'Ballers' cast, has truly struck a chord with the HBO audience," and went on to say "We are thrilled with the overwhelming response the series has received and look forward to another exciting season."
Live in the Miami area and want to be an extra on "Ballers"…. here is your chance. Talent interested can follow the below instructions to get their photos and contact information to the casting directors.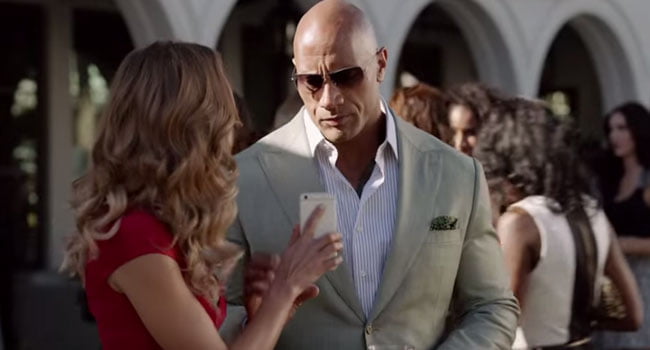 MIAMI – BALLERS – HBO TV SHOW
MIAMI – BALLERS – RECURRING EXTRAS FOR THE REST OF THE SEASON, MUST BE ABLE TO COMMIT TO SEVERAL SHOOT DATES A MONTH, EVERY MONTH UNTIL FEB. STARTS MONDAY
RATE $100+ …POSSIBLE 6AM TO 6PM
CORPORATE OFFICE TYPES, NEED BUSINESS ATTIRE PICTURE. ALL ETHNICITIES, MALES AND FEMALES,. 18-50 OR SO…NO MINORS PLEASE…miamitalentcasting@gmail.com …BOOKING ASAP !