Open auditions for kids and child actors in Canada.
The open casting call and auditions are being held this weekend in Winnipeg Canada for a brand new SyFy Network show.
The upcoming show will be holding an open call this coming Saturday in Winnipeg, Manitoba Canada, where the series will be filming. The show's casting team is looking for child actors and many child extras.
The SyFy Network is working on a new Horror TV series, "Channel Zero." The show will be following in the vein of "American Horror Story" and is being described as an anthology featuring a new horror story each season. The show has been given a go by NBC Universal with a 2 season order with the first season consisting of 12 hour long episodes.
According to a story in Variety, The new SyFy show will be kicking off with "Channel Zero: Candle Cove." "Candle Cove" is inspired by a story written by Kris Straub, which made a big splash online under the name "creepypasta."   "Channel Zero: Candle Cove" focuses on a man who keeps recalling a mysterious children's TV program from the 1980's. He becomes convinced that the show had a more sinister purpose and may have in fact played a role in a series of murders during that time. Also according to Variety, the new show is created by Nick Antosca ("Hannibal," "Teen Wolf"), who wrote the pilot episode and Max Landis ("Chronicle," "American Ultra"). Both Landis and Antosca will also serve as executive producers on the new SyFy series.
"Channel Zero: Candle Cove" is scheduled for a Halloween time premiere that will fall into SyFy's annual "31 days of Halloween" horror programming slate.  SyFy chiller president, Dave Howe, commented that "'Channel Zero' will transport viewers into the deepest recesses of their darkest imagination, with frightening tales from two of the genre's most accomplished storytellers, Max Landis and Nick Antosca."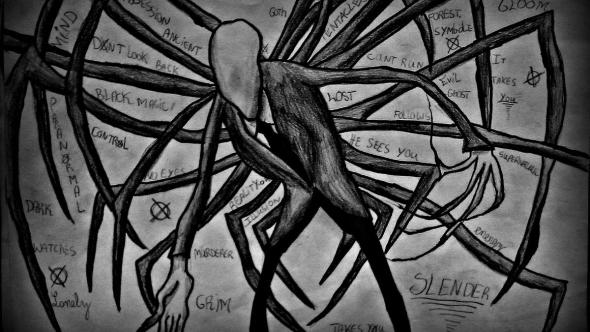 Horror Anthology TV Series for SYFY Network: Open Casting Call for Child Actors and Child Extras
WINNPEG, MB – The TV Series, "Channel Zero", is scheduled to shoot in Winnipeg end of May until October 2016. The production has scheduled an Open Casting Call and is inviting kids ages 5 – 14 years, both male and female of all Ethnicities. NO experience necessary. The date for the Casting call is on Saturday, April 16th.
"Channel Zero" A psychological horror anthology show like none other, devoting each season to telling one original horror story sourced from the darkest corner of the internet — where modern and terrifying urban legends are born. Characters, themes, and cast may recur from year to year, but each season will stand alone as a complete story.
The story takes place in the late 1980s and modern day.
In addition to a general call for kids, they are specifically looking to cast TWIN BOYS age 9-13yrs.
CASTING CALL INFORMATION:
WHEN: Saturday, April 16th, 2016 (1 day only)
WHERE: Manitoba Production Centre, 1350 Pacific Avenue
TIME: 10:00 a.m. – 4:00 p.m. (Drop-in anytime between these hours)
Application forms will be available in person or downloadable from the Kari Casting website: www.karicasting.com
We will be taking a quick snapshot of everyone on the day.
If you cannot attend, you may submit application and photo by mail ASAP:
Attention Kari Casting
P.O. Box 68043
RPO Osborne Village
Winnipeg, MB R3L 2V9
For more information, please visit the website or call the 24 hour hotline: 287-8839