These Little Ones Perish
Location: New York, New York
Type: Theater
NYC CASTING CALL. EQUITY AND NON-EQUITY actors for a new play by Patrick Hamilton, directed by Lola Lopez Guardone, to be presented in January 2017 as part of the NYWinterfest Theater 2017 Festival/Competition.
Looking for actors for the following:
· FATHER JOHN COYNE: Male. 50-60 years old. Catholic Priest, Strong looking but approachable. Sometimes a little aloof.
· SIOBHAN CASTLEMAN: Female. 19-22 years old. Young rebel. Provocative.
· KEVIN CASTLEMAN: Male. 40-50 years old. Insecure. Jumpy. Lazy looking but with a temper, drinks a fair bit.
· LUCY CASTLEMAN: Female. 40-45 years old. Lovely housewife on the outside, boss on the inside. She wears the pants in the household. Gentle demeanor, ferocious when she needs to be.
· JIMMY MILTON: Male. 40-45 years old. Detective with a bit of an anxiety problem. Forgetful but earnest.
· HAROLD McMARTIN and TIMOTHY McMARTIN: Male. 30-40 years old. Brothers. Odd couple type of pairing. Harold is inappropriate and Timothy brings him down to earth.
· BRENDAN DOUGHERTY: Male. 15-21 years old. Young looking. Notices everything around him and bottles it up. Smart but almost painfully shy.
· MONSIGNOR CHRISTOPHER: Male. 55-65 years old. Cool priest. Both approachable but highly respected.
· BISHOP MORRIS: Male. 60-70 years old. Authority figure.
Irish Dialect preferred but not necessary (we are willing to train if you're willing to learn). Right now we cant afford to pay you but the festival offers a $500 award for Best Actor and Actress, so bring your A game.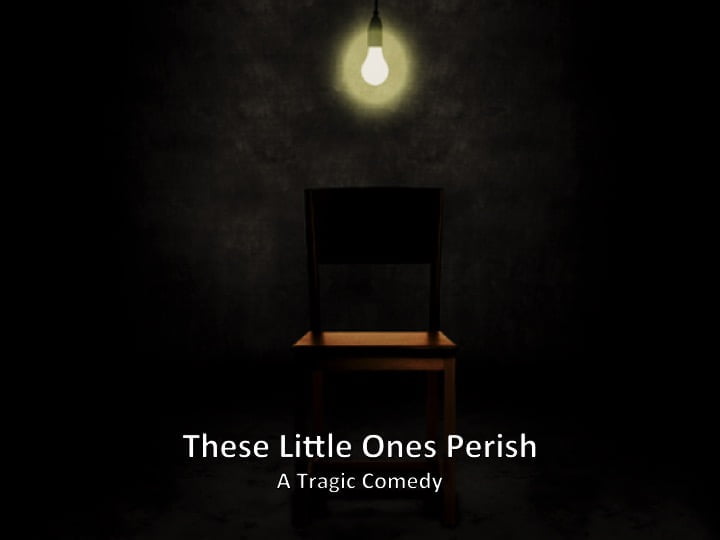 Auditions will be held on Wednesday October 12th from 10am to 5pm at Simple Studios (2nd Floor, 134 W 29th St, New York, NY 10001). Please submit your headshot and a short cover letter (no resumes please, just tell us a little about yourself –like favorite training and favorite past productions and why should we pick you), and which role you're auditioning for to theselittleonesperish@gmail.com and we will send you an audition time.
Payment: Non Paid
City or Location of call: New York, New York
Please submit to: theselittleoneperish@gmail.com by 2016-10-11
This casting notice was posted by: Lola Lopez