Open Auditions for Disney Channel and Disney XD Coming Up.
The Disney Channel announced open online auditions last week and this week Disney Channel and Disney XD announced that they would be holding a live open cast call in the Los Angeles / Orange County area.  
Looking to become famous on the Disney Channel?  If you live in or around the Los Angeles area and have been itching to tryout for a role in an upcoming Disney Channel show or in one of their movies, here is your shot. The Disney casting team will be in the Los Angeles area scouting new talent in just a few weeks and teens in the area can come on down, with their parents, to meet with the Disney Channel casting directors.
The auditions are set for May 15th and will be held at the Anaheim Convention Center.  Disney Channel is looking to cast new talent for their upcoming movie "High School Musical 4." The network is looking for teens ages 14 to 17 who can sing, dance and act for a possible spot in their upcoming Disney Channel movie, "High School Musical 4."
If you do not live in the Los Angeles or Orange County area you are still in luck because online auditions are also open for talent that does not live in the Southern California area. The Disney Channel casting directors are asking that all teens coming to the in person casting call download the script (see below) as they will be asked to read from it.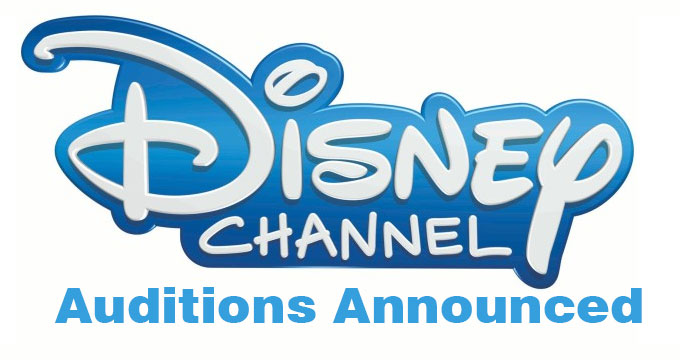 All teens attending must come with a parent or guardian and are also asked to bring a current photo of themselves that may be left with the casting directors. Photos do not need to be professional and regular snap shots are OK.
Here are a few tips about photos:
Make sure the picture is well lit with minimal background distraction.
You should be the only person in the photo and avoid photos that include anyone else.
Avoid taking a picture in front of a window or bright light source.
The age range they are looking for is 14 to 17. Generally casting directors ARE actually looking to cast kids / teens that look the requested age so avoid wearing too much makeup that makes you look older.
Casting directors need to see what you actually look like so avoid any props such as sun glasses or hats.
Have a friend or parent take a photo of you. DO NOT take a selfie in a mirror or in any unflattering angle.
This is the official Disney open call and there is no fee to tryout. Official Disney Channel auditions are always free. Appointments are not required but families driving to the convention center will need to pay for parking which will be about $15 per car at the convention center lot.
These events generally draw a huge crowd so be prepared to wait in line for quite some time. They are only interested in teens ages 14 to 17 and will not be auditioning kids outside of that age group at that time. If coming as a family, you may want to leave any younger siblings at home, especially if they are very young and unable to stand in line for extended periods of time. See the casting notice below for all the details.
Get Cast in High School Musical 4
Interested? Here is the open call information for the Disney Channel:
"High School Musical 4"
ANAHEIM, CA
SUNDAY, MAY 15, 2016
Representatives for Disney Channel are conducting a LIVE OPEN CALL at the:
ANAHEIM CONVENTION CENTER
800 W Katella Ave, Anaheim, CA 92802
If you are between the ages of 14-17 and you are interested in acting, singing OR dancing we would love to see you there!
APPLICANT REGISTRATION WILL BE HELD FROM 9:00 am-12:00 noon
Please bring a PHOTO of yourself (SNAPSHOT OK) and have it ready upon registration.
EVERYONE under the age of 18 MUST be accompanied by a PARENT or LEGAL GUARDIAN to audition
Convention Center Parking: $15 per vehicle
(additional parking available at surrounding locations)
CLICK HERE FOR SCRIPT & APPLICATION INFO – IF YOU ARE UNABLE TO ATTEND THE OPEN CALL IN ANAHEIM, INSTRUCTIONS ON HOW YOU CAN SUBMIT A VIDEO AUDITION USING THE DISNEY APPLAUSE APP FROM ANYWHERE IN THE U.S.
These are the lines that teens will be reading for the role:
PEYTON (MORNING, getting ready for school)

It's like the adults had a meeting and said: "You know how teenagers have a biological need to sleep late? Let's make them go to school super-crazy early!"

Luckily I've got sports to keep me going. My family moves a lot for my dad's job. Not great for making friends. But sports? They're always there for me.

I've got a jersey for every mood. Am I feeling Basketball "FUN," Football "TOUGH" or Soccer "FOCUSED?"

Which one says, "Today's the Start of Something New…YET AGAIN"….??

(Pretends to hold up Soccer jersey) So "Soccer," you gonna help me "Get My Head in the Game?!"
Check out the in-app videos featuring audition tips from Paris Berelc ("Lab Rats: Elite Force") and Jacob Bertrand ("Kirby Buckets").
Download Disney Applause App. See here for the app. You may also see Online Disney Channel Auditions for 2016 for more information about the nationwide online auditions.
ACCEPTING ONLINE AUDITIONS APRIL 18TH THROUGH MAY 2ND
If you are between the ages of 14-17 and you are interested in acting we invite you to audition.
With your parent or legal guardian's permission, download the script by clicking the above link and follow the link below to Disney Applause to upload your audition.
This is not a contest, an offer, or a guarantee of employment. There is NEVER a fee to participate in a Disney Channel/Disney XD Talent Search or Open Call