Extras wanted on the "MacGyver" series season 2
CBS's  TV remake of "Macgyver" is filming season 2 and is in production in the Atlanta area and Central is looking for locals who would love to work as paid background actors.  Please see below for available roles.
MACGYVER, a re-imagining of the classic series, is an action-adventure drama about 20-something Angus "Mac" MacGyver, who creates a clandestine organization within the U.S. government where he uses his extraordinary talent for unconventional problem solving and vast scientific knowledge to save lives. Joining his team on high-risk missions around the globe is maverick former CIA agent Jack Dalton and Patricia Thornton, ex-field agent turned director of operations and Riley Davis, an unpredictable computer hacker with a chip on her shoulder. At home, MacGyver is entertained by his ambitious roommate, Wilt Bozer. Under the aegis of the Department of External Services, MacGyver takes on the responsibility of saving the world, armed to the teeth with resourcefulness and little more than bubble gum and a paper clip.
The cast of MacGyver  includes Lucas Till as Angus "Mac" MacGyver, CSI's George Eads plays Jack Dalton, Sandrine Holt is cast as Patricia Thornton. Also in the cast are Justin Hires and Tristin Mays.
MacGyver – New season
Extras:
Work: Wednesday 11.14
Rate: $120/8
Location: Atlanta, GA
Tactical: Men who portray any ethnicity ages 20's-40's and are physically fit. Must have tactical experience. List your experience in the email.
If this is you please submit a clear photo(s), name, number and sizes to MACATL@CENTRALCASTING.COM
Please put "WEDNESDAY TACTICAL" in the subject line.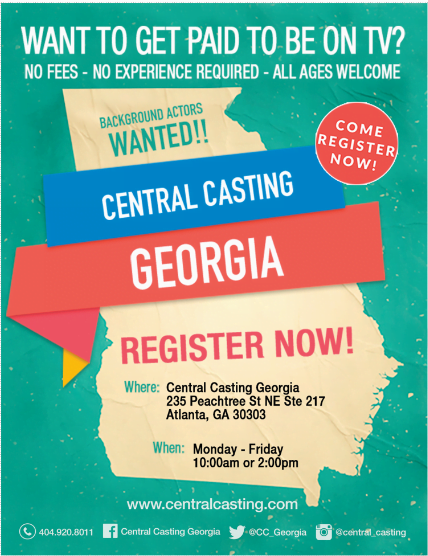 A secret agent unlike any other, MacGyver escapes perilous situations with nothing but a paper clip, his trusty knife and his wit. A dynamic re-imagining of the hit TV series, this action packed origin story follows a young hero as he undertakes missions to save lives and change the world.
MacGyver stars Lucas Till and George Eads. Season 2 of the show premieres this fall on CBS.