Another huge casting call has been released for the 3rd movie in the Divergent series, Allegiant.
The Allegiant movie is filming in the Atlanta area and the CD's for the project have tons of open roles available for folks 18 to 50 who would like to be extras.
Sorry, this one is only for those who are 18+! If you are a fan of the sci-fi series and would love to get cast in a small background role in the new film, well here is your chance because they are looking for many different types. There are also other casting calls out for "Allegiant Part 1", you can check those out here.
The third movie in the "Divergent" series continues the saga of Beatrice "Tris" Prior in the post apocalyptic wold that she lives in.  The sci-fi trilogy is based on the book series written by author Veronica Roth. Beatrice Prior is played by Shailene Woodley, also starring in the film are Theo James ( Four), Naomi Watts (Evelyn)  and  Ansel Elgort will play Caleb Prior.  In "Allegiant"  Beatrice Prior and Tobias Eaton venture into the world outside of the fence and are taken into protective custody by a mysterious agency known as the Bureau of Genetic Welfare.
"Allegiant" will be split into 2 parts. "Allegiant Part 1" is filming this year and part 2 will film next year. While the story is set in Chicago, looks like the majority of the movie will film in the Atlanta area."Allegiant Part 1" and "Allegiant Part 2" will be released in theaters in 2016 and 2017 .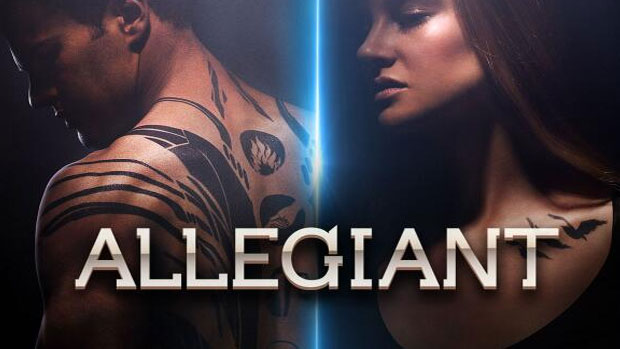 CASTING CALL FOR "ELEMENT"
Seeking males & females, ages 18 to 50 to fill the following roles. Must be 18!
BLUE COLLAR TYPES
JANITORS
CLEANING CREW
CAR AND AIRPLANE MECHANICS
MECHANICAL WORKERS
WEAPONS BUILDERS and ARMOR BUILDERS
FUELERS
ANYONE WITH A BLUE COLLAR LOOK
INFORMATION TECHNOLOGY – "IT" TYPES
COMPUTER TECHS
ELECTRONICS TECHS
FOOD PREP
COOKS
CHEF
SOUS CHEF
ANYONE WITH CULINARY EXPERIENCE
MEDICAL PERSONNEL
EMT'S
PARAMEDICS
NURSES
DOCTORS
MED TECHS
MILITARY TYPES
PILOTS
OLDER MILITARY TYPES TO PORTRAY HIGH-RANKING OFFICIALS
WEAPONS BUILDERS and ARMOR BUILDERS
FUELERS
ANYONE WITH A MILITARY HAIR CUT
We do not have exact work dates.
Must have open availability during the summer for shooting.
Submitting is easy!
Have experience in any of the above?
Or look like you could play one of the roles ?
Submit to: Element.Bureau@gmail.com
Please use a subject line describing what you are submitting for! (Example: Nurse)
Submit AT LEAST 3 photos: headshot, profile, and full length photo. Photos can be non-professional, but should be taken in great lighting and against a plain/solid background. A simple, plain white wall is best for taking pictures! Please also include your height, weight, age, and phone number in your submission.
Submit to: Element.Bureau@gmail.com
Also SEEKING FEMALES TO PORTRAY CUSTODIANS
Ages 20's to 50's
How to submit to be a custodian: Please submit AT LEAST 3 photos: headshot, profile, and full length photo. Photos can be non-professional, but should be taken in great lighting and against a plain/solid background. A simple, plain white wall is best for taking pictures! Please also include your height, weight, age, and phone number in your submission.
Submit to: Element.Bureau@gmail.com
Subject line: " FEMALE CUSTODIAN"
**ALL ROLES ARE PAYING & WORK IN THE ATLANTA, GA AREA. MUST WORK AS AN ATLANTA-LOCAL.**