SOVEREIGN
Location: Chicago
Type: Film
If interested, please submit headshot/resume and day(s) available for audition.
Non-Union indie feature film, SOVEREIGN to hold auditions for multiple roles in mid September. Production is seeking non-union actors. This is an up-paid project. Talent will receive copy, credit, meals, deferred payment. Production Company: Cloud Gate Productions. Please see the breakdowns below for available role information.
Auditions:
Sunday 9/13/2015 – 6:30pm-10pm
Monday 9/14/2015 – 6:30pm-9pm
(Please note all auditions will be given a specific time within this window)
Call Backs:
Wednesday 9/16/2015, 2013 6:30 PM – 10:00 PM
Shooting Starts: Oct 1, 2015
Shooting Ends: Nov 15, 2015
SOVEREIGN is an indie horror film about a woman who must fight to maintain her sanity in the face of the unknown.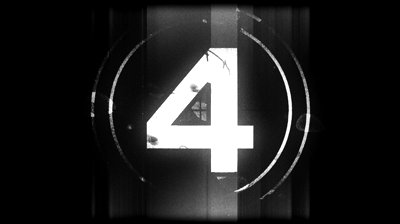 Available Roles:
[SAM] [GENDER: FEMALE] [AGE:25-32]
Sam has her life together – she's on track for her doctorate in astrophysics, she has good friends, and she's just moved in with her boyfriend Martin. But something about their new apartment seems off, and Sam's life begins to unravel under pressure from forces beyond this world.
[MARTIN] [GENDER: MALE] [AGE: 25-32]
Sam's boyfriend and a mathematics grad student, he's a very serious young man.
[LACEY] [GENDER: FEMALE] [AGE: 22-26]
Sam's sister, an actress who seems to attract trouble everywhere she goes.
[JUDITH] [GENDER: FEMALE] [AGE: 33-38]
Sam's older sister, a very successful corporate lawyer. She's very used to being the smartest person in the room.
[SEN] [GENDER: FEMALE] [AGE: 33-38]
Judith's wife, a non-profit lawyer. She always tries to see every side of a problem.
[DINESH] [GENDER: MALE] [AGE: 25-32]
Martin's best friend, also in the mathematics program. A charmer and flirt.
[IZZY] [GENDER: FEMALE] [AGE: 25-32]
Sam's best friend from childhood. Den mother to this wild pack, she and Sam have been growing distant.
[CLIFF] [GENDER: MALE] [AGE: 25-32]
Izzy's new boyfriend, a very capable human being.
[PENELOPE] [GENDER: FEMALE] [AGE: 33-38]
Sam's PhD mentor, a no-nonsense astrophysicist.
Payment: Other
City or Location of call: Chicago
Please submit to: info@cloudgateproductions.com by 2015-09-13
This casting notice was posted by: Cloud Gate Productions