Tryout for Ink Master 8 – 2016 season.
Are you looking for a free tattoo? Do you love the show "Ink Masters"?  Do you live in the New York Tri-State area? If you can say yes to all 3 then you have a chance to get a free tattoo on the national Tattoo artist reality competition series "Ink Master". The show is now casting for "Human Canvases".
If you follow the Spike show "Ink Master" you should know that the people that the Ink Masters Tattoo on people that are called 'Human Canvases'.  How do you become a human canvas? well, you attend an open casting call or you can apply online. The new season of the Tattoo Competition series is now casting for both tattoo artists and people who want to get tattoos or "human canvas".
Season 8 (2016) of Ink Masters  is on a search to find people who are looking for a tattoo. Spike TV's tattoo series "Ink Masters" is looking for those brave souls willing to become human canvases and have their experience used on the show.
Do you want to get inked by some of the country's top tattoo artists? Well, read on….
The show is especially interested in women looking for new tattoos, but men are also welcome to apply. All applicants must be local to the NY Tri-State area where the series will be filming in early 2016.
It doesn't matter if you would be getting your first tattoo or your 50th, the show wants to meet you. Ink Masters wants to see people who have an idea of what they may want, a portrait, a 'shock value' piece, something small or something large. If you are ready to do it… the show has an online form that applicants can fill out to be considered for the new season.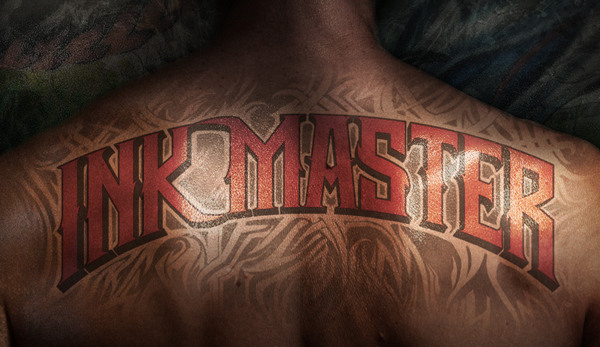 All applicants for the show must be at least 21 years old and live within the New York / Tri State area. You must also be available to tape the show between February and April 2016.
The show is also looking for tattoo artists that would like to participate in the show. If you are a tattoo artist and would like to appear on season 8 of "Ink Masters", please see this page.
Ink Masters is hosted by Dave Navarro (Jane's Addiction) and judged by very well knows tattoo artists Chris Nunez of the reality tattoo show "Miami Ink" and Oliver Peck of Elm Street Tattoo. The show is a reality tattoo competition for tattoo artists that awards $100,000 to the winning artist.
Application Information
Apply now to become a Human Canvas for Season 6 of SPIKE TV's Ink Master by filling out the online application.
PLEASE NOTE: When filling out the participant application you will not be able to save as you go; therefore, it is recommended that you plan to complete your application at one time. Also, if you would like to keep a copy of your filled out application for your records then you must print the form before hitting the "Submit" button below.
For general Human Canvas casting and application questions please email IM8HumanCanvasCasting@gmail.com.
All potential human canvases must be located within the New York Tri-State area and be available between February and May 2016 for filming.