Reality show Big Brother is looking for contestants coast to coast.
The show will be holding open auditions in various cities nationwide this spring. States that Big Brother casting will be coming to include cities in the states of South Carolina, Oregon, Oklahoma, Michigan, Kentucky and others. For people who would love to try out for Big Brother but do not live in or near the cities mentioned below, your chances are not lost. Big Brother is also accepting online video auditions for the upcoming seasons.
"Big Brother" is one of the longest running reality shows on TV.  The show first aired in 1999 and has been going strong for  almost 2 decades now.  Big Brother  is now looking for people to cast for upcoming seasons.
The show is seeking an entirely new group of strangers to share the house, actually, the house is built on a CBS soundstage.  Big Brother features a group of young adults who live together under one roof while being watched on camera 24 / 7. The competition reality show records their every move and every week, someone will get voted out of the house. The "house guests" are cut off from the world while the show films.  The group of house guests is completely isolated from everyone and everything outside of the house. The group has no contact with the outside world at all, no phone, no TV, no Internet and the only people they interact with are the other participants of the show. So why do this? Easy answer… The winner gets a half million dollars!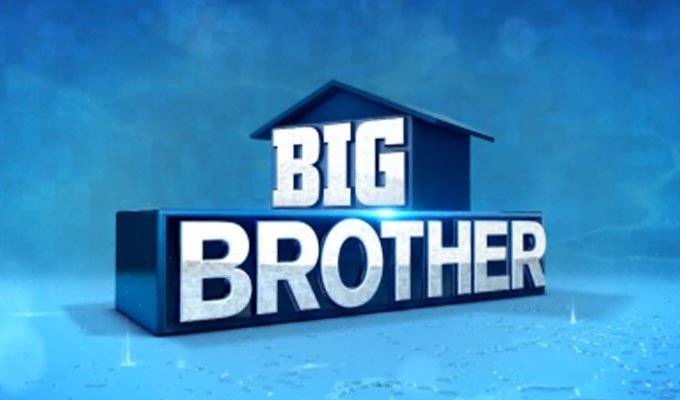 Big Brother Open Casting Calls
Big Brother will be holding open calls in the following cities:
WICHITA FALLS, TX
SATURDAY APRIL 28 / 7AM – 2PM
PATTERSON KIA
2910 Old Jacksboro Hwy.
Wichita Falls, TX 76302
SALEM, VA
MONDAY, APRIL 16 / 2PM – 5PM
HART KIA
1361 East Main Street
Salem, VA 24153
AUSTIN, TX
SUNDAY, MARCH 18 / 10AM – 2PM
PARLOR & YARD
601 West 6th St.
Austin, TX 78701
DETROIT, MI
SUNDAY, MARCH 18 / 11AM – 2PM
FIFTH AVENUE SPORTS AND ENTERTAINMENT
215 W 5th Ave.
Royal Oak, MI 48067
NEW YORK, NY
SUNDAY, MARCH 18 / 9AM – 12PM
BROADSTONE BAR & KITCHEN
88 Broad St.
(Corner of Broad and Stone St.)
New York, NY 10004
ORLANDO, FL
SUNDAY, MARCH 18 / 1PM – 5PM
HOOCH AT WALL STREET PLAZA
25 Wall St., Suite A
Orlando, FL 32801
CHARLESTON, SC
THURSDAY, MARCH 22 / 4PM – 7PM
THE BRICK CHARLESTON
24 Ann St.
Charleston, SC 29401
CHICAGO, IL
THURSDAY, MARCH 22 / 6PM – 9PM
BAR LOUIE
47 W Polk St.
Chicago, IL 60605
BOISE, ID
FRIDAY, MARCH 23 / 4PM – 7PM
AMSTERDAM LOUNGE
609 West Main St.
Boise, ID 83702
BIRMINGHAM, AL
FRIDAY, MARCH 23 / 4PM – 8PM
SLEEK SPORTS BAR
1005 20th St. South
Birmingham, AL 35205
PROVIDENCE, RI
FRIDAY, MARCH 23 / 2PM – 6PM
R1 INDOOR KARTING
100 Higginson Ave.
Lincoln, RI 02865
WASHINGTON, DC
FRIDAY, MARCH 23 / 3PM – 6PM
THE LIVING ROOM
1008 Vermont Ave. NW
Washington, DC 20005
DALLAS, TX
SATURDAY, MARCH 24 / 10AM – 2PM
NEBRASKA FURNITURE MART
(2nd Level "CLEARANCE" area)
5600 Nebraska Furniture Mart Dr.
The Colony, TX 75056
ERIE, PA
SATURDAY, MARCH 24 / 12PM – 5PM
LECOM WELLNESS CENTER
5401 Peach St.
Erie, PA 16509
ROCHESTER, NY
SATURDAY, MARCH 24 / 11AM – 4PM
MAZDA OF WEST RIDGE
4692 W Ridge Rd.
Spencerport, NY 14559
SIOUX CITY, IA
MONDAY, MARCH 26 / 5PM – 7PM
WINNAVEGAS CASINO RESORT
1500 330th St.
Sloan, IA 51055
SIOUX FALLS, SD
TUESDAY, MARCH 27 / 4PM – 7PM
LAQUINTA INN & SUITES
4521 W 41st St.
Sioux Falls, SD 57106
VICTORIA, TX
WEDNESDAY, MARCH 28 / 2PM – 6:30PM
HOMEWOOD SUITES
6705 Zac Lentz Pkwy
Victoria, TX 77904
BOWLING GREEN, KY
THURSDAY, MARCH 29 / 6PM – 9PM
THE NIGHT CAP
927 College St. B1
Bowling Green, KY 42101
If you do not live in the above cities, you may apply online. Please see this page for all the details on how to get your submission in. If you are applying to be on the show online.
Any applicant is more than welcome to apply on line and come to an open call BUT you only have to do one or the other to be considered