The new "Baywatch" movie starring Dwayne Johnson and Zac Efron is filming in Miami and has a new casting call out for some beach bodies.
"Baywatch" is getting a modern day remake and this time around its headed to the big screen.  The film which stars Zac Efron and Dwayne Johnson as two rival lifeguards is described as being more comedy than drama.  According to IMDB, Seth Gordon (Horrible Bosses) is directing. The movie has been filming in parts of Georgia and production has now moved into the Miami area.
The movie's extras casting directors are looking to cast male and female talent ages 18 to 35 to fill out the sunny beach scenes. The movie is looking for Miami locals who are OK with hanging out on set in their bathing suits and are available for a 3 day shoot beginning tomorrow. The scene is set to film on the 4th, 5th and 8th of this month.
The original "Baywatch" TV show was a prime time, NBC,  soap opera that starred David Hasselhoff, Pamela Anderson, Yasmine Bleeth and many others. The long running show ran from 1989 to 2001. "Baywatch" followed Veteran lifeguard Mitch Buchannon (David Hasselhoff) as he managed a team of ever changing younger lifeguards working on a sunny beach.  The show sparked a spin-off series called "Baywatch Nights" as well.
According to the latest reports,  David Hasselhoff may also be making an appearance in the new "Baywatch" flick.  Johnson actually took to his Facebook page announcing that he wasn't sure if the world was ready for both of them, him and Hoff. Johnson also mentioned that our the "RATED R movie was going to be a combination of AVENGERS meets ANCHORMAN."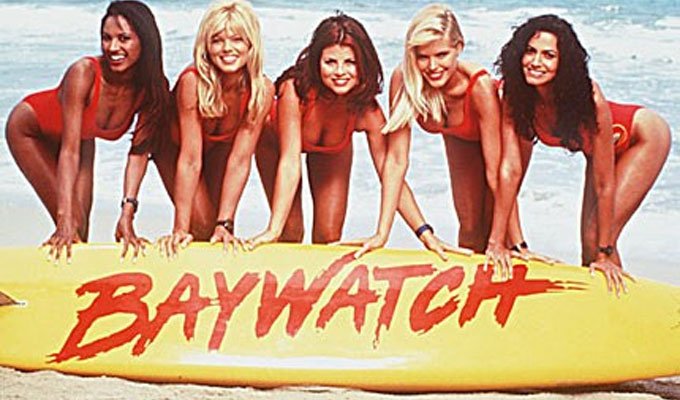 CASTING BEACH SCENES FOR BAYWATCH IN NORTH MIAMI
3 DATES – FRIDAY 4TH, SATURDAY 5TH, TUESDAY 8TH
EARLY CALL TIMES – THIS DURING THE DAY – YOU MUST BE AVAILABLE DURING THE DAY. RATE: $112.80 / 12HRS
1) ATTRACTIVE FEMALES / AGES 18 – 35 YEARS OLD
WORKS ON THE BEACH, MUST BE COMFORTABLE IN A BATHING SUIT
PLEASE STATE YOUR AVAILABILITY IN THE EMAIL SUBMISSION IF YOU DON'T WE WILL NOT CONSIDER YOU
AVAILABLE: 4, 5, 8
SUBJECT LINE: FEMALE BEACH
2) ATTRACTIVE MALES / AGES 18 – 35 YEARS OLD
WORKS ON THE BEACH, MUST BE COMFORTABLE IN A BATHING SUIT
AVAILABLE: 4, 5, 8
SUBJECT LINE: MALE BEACH
IF WE ARE INTERESTED IN BOOKING YOU FOR THIS SCENE YOU COULD HEAR FROM US AS LATE AS 10:00PM TONIGHT
EMAIL: castingTMmiami@gmail.com
PLEASE INCLUDE IN YOUR SUBMISSION:
3 Up to Date / CURRENT Photos of yourself / Selfies are GOOD!
(Well Lit & In Focus / Plain Background in Photo is Best)
-1 Headshot Style
-1 Medium Length
-1 Full Length Front
1. Legal Name
2. Phone Number
3. Email
4. Age
5. Height
6. Weight
7. Top Size
8. Pant Size
9. Shoe Size
10. Current City, State
11. USA Citizen or USA Work Permit (Yes or No)
please ONLY SUBMIT if you are 100% interested, available and SERIOUS about working with us in the North Miami Beach, FL