NBC's "Chicago Med" has a casting out for extras.
The show's casting directors have just released casting notices for scenes that will be filming  in the Chicagoland area. The show needs lots of talent to work as paid background extras. There is a call out for general extras who are available to work in scenes on various days this week or next.  Please see the casting notices listed below for all the details.
"Chicago Med"  is created by Dick Wolf and Matt Olmstead. The show is a spin-off of NBC's popular drama series "Chicago Fire" (which is also filming right now).  "Chicago Med" is described as "an emotional ride through the day-to-day chaos of the city's most explosive hospital and the courageous team of doctors that holds it together".  In the series premiere, the grand opening of Chicago Med's emergency department is interrupted by victims of an "L" train crash, pushing the staff to their limits.
"Chicago Med"  is the 2nd "Chicago Fire" spin-off Dick Wolf has created for NBC. Just like "Chicago Fire" and "Chicago P.D.", the addition of"Chicago Med" will include crossover episodes that will tie all 3 shows together.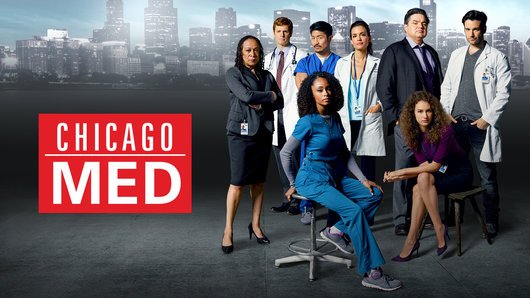 Interested? Here is the casting notice for Chicago Med:
Extras:
For our next episode of "Chicago Med", we are searching for males and females, 20's thru 60's, all ethnicities, who can work as patients, visitors, and family members from Nov. 14th thru Nov. 25th.
To apply send a recent color photograph with your height, weight, age, phone number, city, state, and clothing sizes to Med5season@gmail.com and put "11.14, 11.25" in the subject line.
Let us know the last time you worked on Med and list your role.
Searching for a light skinned African American baby, or twins, 6 months to 9 months, to work on "Chicago Med" This is happening fast. Send in ASAP a recent color photograph with their length, weight, age, name, guardian name, city, state and phone number.
Send to Med5season@gmail.com and put "O Baby".
If they have a work permit, send as an attachment.