NBC's "Chicago Med" has a casting out for extras.
The show's casting directors have just released casting notices for scenes that will be filming  in the Chicagoland area. The show needs lots of talent to work as paid background extras. There is a call out for general extras who are available to work in scenes on various days this week or next.  Please see the casting notices listed below for all the details.
"Chicago Med"  is created by Dick Wolf and Matt Olmstead. The show is a spin-off of NBC's popular drama series "Chicago Fire" (which is also filming right now).  "Chicago Med" is described as "an emotional ride through the day-to-day chaos of the city's most explosive hospital and the courageous team of doctors that holds it together".  In the series premiere, the grand opening of Chicago Med's emergency department is interrupted by victims of an "L" train crash, pushing the staff to their limits.
"Chicago Med"  is the 2nd "Chicago Fire" spin-off Dick Wolf has created for NBC. Just like "Chicago Fire" and "Chicago P.D.", the addition of"Chicago Med" will include crossover episodes that will tie all 3 shows together.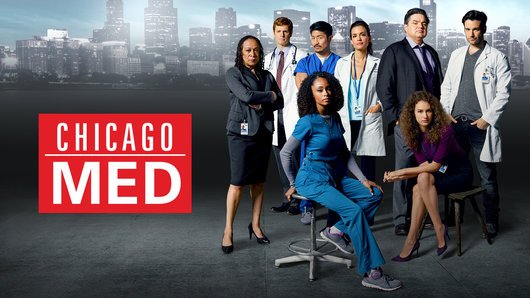 Interested? Here is the casting notice for Chicago Med:
Extras:
Searching for females (20's to 40's) to work on Chicago Med tomorrow, August 13th as CPD types. Please submit to med5season@gmail.com. Include your photo, name, age, height, weight, and phone number. Put "CPD 8.13" in the subject line.
We are searching for TEENS, all ethnicities, ages, 16 TO 18, to work on Tuesday, August 13th.
MAKE SURE YOU INCLUDE ALL YOUR CLOTHING SIZES AND SHOE SIZES.
We shoot a 12 hour day and we could go hours longer. We could start as early as 430AM or so. GULP!
To apply send a recent color photograph with your height, weight, age, phone number, city, state, to Parknival@gmail.com and put "Park TEEN 8.13" in the subject line.
Please only send in if you can definitely be available for both days, even though we need you one day.
REGULAR MOLLY'S PATRONS:
If you work in the Molly's bar scene regularly and are available to work tomorrow August 13th, please submit to med5season@gmail.com. We are looking for regulars and CPD/CFD Types! Put "Regular Molly's 8.13" in the subject line. Include your photo, name, age, height, weight, and phone number. Let us know the last time you worked on Chicago Fire and your role.
By the way, NBC's other Chicago drama, "Chicago Fire" is also in production. Please see those pages for casting information.