Disney is holding auditions for 2024 shows.
Disney has announced their open casting call for this year and it is happening now. Disney and its partners in Disney+, Disney Channel and other Disney branded properties are holding online auditions to fill lead roles in upcoming shows and anyone can submit. You do not need to have an agent or have acting experience. The open call is taking submissions through breakdown services this year.
The Disney talent search for 2023 and 2024 Disney shows, is looking for young actors between the ages of 10 and 18 to fill multiple roles in shows that they have in the works for 2024. Disney is accepting online video auditions all month long with a deadline to submit videos set as the 30th of this month.
Disney has you to pick from one of the character sides and download it and then submit it online. The links for all that are at the bottom of this page. They seem to be looking for triple threats this time around and are specifically interested in kids & teens who can sing or rap, and, of course act.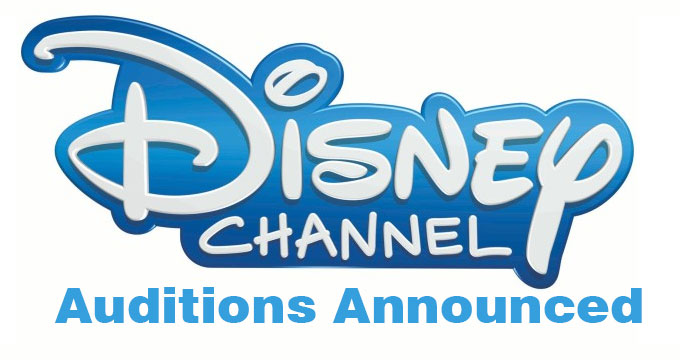 Disney Channel has captivated audiences of all ages for decades. Since its inception in 1983, Disney Channel has been the go-to destination for quality family entertainment.
Since then, the Disney brand has expanded into multiple platforms and media with shows that run on multiple Disney branded platforms that are available on television, streaming services such as their Disney+ service and online through various media properties.
Known for its iconic original programming, enchanting animated series, and unforgettable movies, the channel has created a magical world that has become synonymous with childhood memories. Disney Channel has introduced us to countless lovable characters like Mickey Mouse, Donald Duck, and Cinderella, while also launching the careers of numerous talented actors and actresses. With its commitment to wholesome storytelling, positive values, and entertaining content, Disney Channel continues to be a source of joy and inspiration for generations, fostering imagination and bringing smiles to the faces of viewers around the world.
Interested?  Here is the Disney 2024 audition notice:
2023 Disney Branded Television Discovers YOUth Talent Search
DEADLINE
Fri Jun 30 @9:00 PM
Seeking:
10-18 years old, any ethnicity, singer and/or rapper, strong acting skills, and able to carry a lead in a show.
Hello, Parents & Guardians!
Disney Branded Television Casting is hosting the 2023 Disney Branded Television Discovers YOUth Talent Search, a nationwide virtual casting search for singers and/or rappers, ages 10-18, who can act in possible series and movies on Disney Channel and Disney+. As with all our casting searches, there is never a fee to audition nor a guarantee of employment.
Here are a few more details:
PLEASE REVIEW THE SUBMISSION INFORMATION DOCUMENT (ATTACHED). BELOW THERE IS A LIST OF SCRIPT EXCERPTS (REFERRED TO AS "SIDES"). PLEASE FEEL FREE TO HAVE YOUR TALENT CHOOSE ONE SIDE (OF THE ATTACHED) TO RECORD A SELF-TAPE. YOU MAY ALSO UPLOAD AN OPTIONAL SONG CLIP AND/OR RAP CLIP, AND/OR DANCE CLIP.
DO NOT DOUBLE SUBMIT.
NO PHONE CALLS.
SUBMISSION PERIOD THROUGH JUNE 30, 2023 at 8:59PM PST (11:59PM EST). NO SUBMISSIONS WILL BE ACCEPTED AFTER THE SUBMISSION DEADLINE.
For the sides (see the links below)  feel free to have talent choose ONE side they feel is comfortable for them to self-tape. Disney Branded Television Casting will review all self-tapes and contact selected actors for further information.
Disney Branded Television is not affiliated with any acting school or acting workshop. There is NEVER a fee to audition or attend a Disney Branded Television official talent search.
Disney Branded Television Discovers YOUth has a long-standing commitment to promoting diversity, equity and inclusion (DEI) in the entertainment industry through a variety of projects administered by the Disney Branded Television Casting Department. The Disney Branded Television Discovers YOUth: Talent Search offers an excellent opportunity for talent that might otherwise go unnoticed.
CASTING DIRECTOR
Michelle Calderon
See: https://breakdownservices.com/?action=opencall&oc=db6eb&tr_oc=0&aa_oc=0
https://partners.disney.com/disney-channel-casting