Hamilton holding online and video auditions for rappers, singers and actors.
The hit Broadway show, is on the lookout for talented performers who would love to join the cast of the national touring production, the Broadway show and the newest addition, the London company.  The show hold ongoing online video auditions for performers who would love a shot at a spot in the show.  Adult performers who want a chance to get cast in "Hamilton" are able to send in a video audition in hopes of landing a coveted part.
The show incorporates hip hop music and an ethnically diverse cast to re-tell the story of America's founding fathers. Written by Lin-Manuel Miranda, "Hamilton" is described as a groundbreaking, hip hop oriented musical which explores America's founding in a modern and entertaining way.   "Hamilton" is said to have been created by Lin-Manuel Miranda while on vacation.
According to published articles, Miranda began reading a biography of Alexander Hamilton which was written by historian Ron Chernow, while on a trip. Having been so inspired by the story, Miranda, imagined a show which could tell the story of the early days of America, set to hip hop musical scores and rap.  The show has received unprecedented critical acclaim and added a grammy to it's growing list of awards. The Broadway show was such a hit that the production created a national touring unit as well.  Last year, another unit opened in London.   The traveling national show has engagements in most major cities, coast to coast, set for 2018 & 2019.
DO YOU WANT TO BE IN HAMILTON?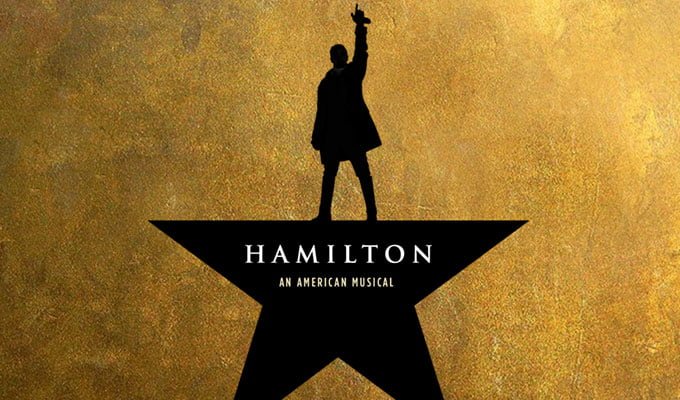 Interested? See the deatilas below for information on how to get cast.
SUBMIT A VIDEO AUDITION
We are seeking excellent performers for our current Broadway company and upcoming National Tours.
If you are an extremely skilled rapper, singer and actor, and are interested in being considered for our show, please send an email to:
CASTING@HAMILTONMUSICAL.COM
Please include the following in your email:
A video via an unlisted YouTube link or Vimeo that includes: a brief (under 1 minute) pop/rock song that shows your vocal range and a brief rap (under 1 minute) that shows your skill level. Please have a piano accompany you.
A current picture and resume that includes your height and weight
Your location, contact information (cell phone # and email address) and your date of birth (if under 18)