Get on American Idol.
American Idol just kicked off their audition tour for the 2019 / 2010 season and they will be holding numerous open casting calls in cities all around the USA this summer.  Their audition schedule includes cities coast to coast.  Also, for people who do not live next to any one of the numerous cities on the American Idol audition tour, the show's producer's have also set up an online audition process.
The long running talent competition will be returning to ABC for yet another season and now is the time to to take your shot at getting on the show.  There are some requirements which you can thoroughly checkout on their registration pages (see below) including an age range of 15 to 28.  As always, the show is searching the nation for the best singers in America.
Be sure to register on for the tryouts that are listed below.  Please see here.
Can't make it to one of the in-person tryouts?  They are also accepting online auditions for the upcoming season of the show. See here.
y'all ready?! Macon, Tallahassee, and Santa Barbara… we're coming for ya! can't wait to find #TheNextIdol! go to https://t.co/2ruYWenEgA to register and get all the info! pic.twitter.com/f5oQRWCi6q

— American Idol (@AmericanIdol) August 15, 2019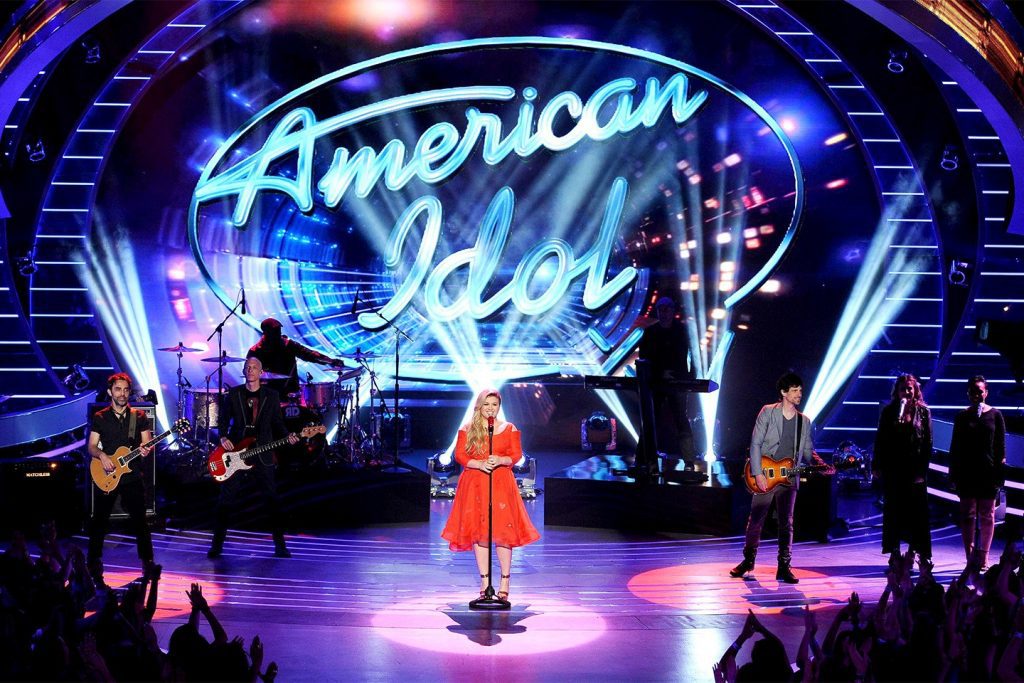 August 20: Mobile, AL
GulfQuest National Maritime Museum
155 S. Water Street
Mobile, AL 36602
August 23: Macon, GA
Macon City Auditorium
415 1st St.
Macon, GA 31201
August 23: Tallahassee, FL
Donald L. Tucker Civic Center at Florida State University
505 W. Pensacola St.
Tallahassee, FL 32301
August 23: Santa Barbara, CA
Santa Barbara Veterans Memorial Building
112 W. Cabrillo Blvd.
Santa Barbara, CA 93101
August 25: Baton Rouge, LA
Hilton Baton Rouge Capital Center
201 Lafayette St.
Baton Rouge, LA 70801
August 26: Columbia, SC
Pastides Alumni Center
(formerly USC Alumni Center)
900 Senate St.
Columbia, SC 29201
August 26: Las Vegas, NV
Cambridge Recreation Center
3930 Cambridge St.
Las Vegas, NV 89119
August 27: Waco, TX
Waco Convention Center
100 Washington Ave.
Waco, TX 76701
August 29: Knoxville, TN
Knoxville Convention Center
701 Henley St.
Knoxville, TN 37902
August 29: Salt Lake City, UT
September 1: Colorado Springs, CO
Colorado Springs Auditorium
221 E. Kiowa St.
Colorado Springs, CO 80903
September 1: Raleigh, NC
September 4: Washington, D.C.
September 4: Wichita, KS
September 6: San Jose, CA
San Jose Convention Center
408 Almaden Blvd.
San Jose, CA 95113
September 7: Pittsburgh, PA
September 7: Springfield, IL
September 8: Spokane, WA
Grand Hotel Davenport, Autograph Collection
333 W. Spokane Falls Blvd.
Spokane, WA 99201
September 10: Detroit, MI
Cobo Center
1 Washington Blvd.
Detroit, MI 48226
September 18: Nashville, TN
Nashville Municipal Auditorium
417 4th Avenue N.
Nashville, TN 37201
September 21: Chicago, IL
Wintrust Arena
200 E. Cermak Rd.
Chicago, IL 60616
Locations and dates subject to change.