Open auditions / casting call is scheduled for this weekend in Opelika Alabama.
The indie feature film 'White Water' will begin filming in Alabama shortly and the film's producers are now casting for a few speaking roles as well as extras. 'White Water' is based on the book of the same name written by Michael S. Bandy and Eric Stein. The story is about segregation in the south during the 60's.  'WHITE WATER' is a whimsical tale, based on true events, of a 7 year-old black kid. In 1963 a black boy becomes obsessed with a drinking fountain that is labeled "White's Only". The boy sets out to do the unthinkable at the time…. drink for the 'White's Only' fountain to find out if the water tastes like.
The film is casting African American boys between the ages of 7 and 11 as well as Caucasian kids, both boys and girls in the same age group. Also, the film is casting African American men and women ages 40 to 70 and Caucasian folks between the ages of 35 and 70.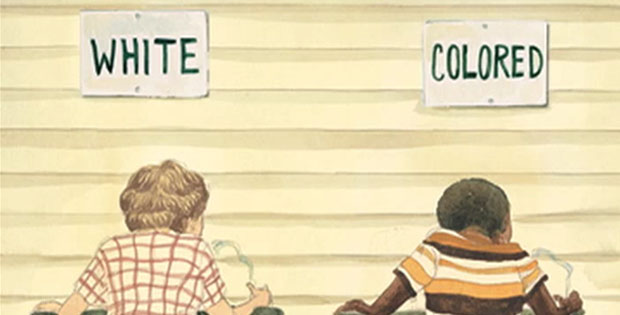 'White Water' screenplay by Michael C. Bandy and Eric Stein. The film will be directed by Rusty Cundieff and produced by Dwayne Johnson-Cochran
"White Water is a wonderful way to give children an American history lesson…"
–Bill Cosby
An open call will be held on Sunday, AUGUST 31 from 11 AM until 4 PM in Opelika, Alabama. Casting directors are looking for extras and actors. There are speaking roles available! We are specifically looking for:
African American boy or twins 7 – 11 years old.
African American, Bi-racial and Caucasian boys and girls 7 – 11.
African American men and women 40 – 70 years old.
Caucasian men and women 35 – 70 years old.
PLEASE BRING A NON-RETURNABLE PHOTO!
Location: The Train Depot
2 N. 10th Street
Opelika, AL 36801
(look for OPEN CALL signs)
For more about the story, check out the book trailer